Colombia and the Czech Republic are both moving toward marijuana legalization, late polling doesn't bode well for the Arkansas marijuana legalization initiative, and more.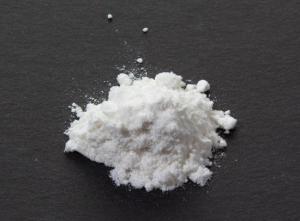 Marijuana Policy
New Arkansas Poll Has Marijuana Legalization Initiative Trailing. A new Arkansas Poll has the Arkansas Adult Use Cannabis Amendment (Issue 4) losing next week with only 41 percent of the vote and 59 percent opposed. Earlier polls from Talk Business and Politics-Hendrix College showed the initiative with 59 percent support in early October but only 51 percent in late October. We now have three data points showing declining support for the measure; we will see how accurate they are by this time next week.
International
British Call to Reclassify "Monkey Dust" at Most Dangerous Drug Schedule. Fortified by sensationalistic media accounts of a user who "ate through" a glass window after using the substance, MP Jack Brereton is calling for the synthetic cathinone methylenedioxyprovalerone to be moved from Class B to the more serious Class A drug schedule. Known colloquially as "monkey dust" or "zombie dust," the drug has also been associated with violent behavior and erratic and irrational thoughts and behaviors, including jumping off buildings and running into traffic. Brereton represents Stoke-on-Trent, which has developed "an unenviable reputation" as a hotspot for the drug's use. It is the same drug that was falsely linked to "face eating" incidents in Florida in 2012.
Czech Republic to Move on Marijuana Legalization. The country has already legalized medical marijuana and decriminalized the possession of up to 10 grams of marijuana for adult use, but the country's center-right governing coalition has now begun the process of a drafting a full marijuana legalization bill. "Despite the previous decriminalization, we still have a black market, there is no official production and no quality control, just as there is no control of sales to young people under 18," said Jindrich Voboril, the Czech drug commissioner. The issue was pushed by the Czech Pirate Party, the smallest member of the governing coalition, which said legalization would "make the Czech Republic a freer country" and "bring billions into public budgets." Voboril said the Czech Republic is coordinating with Germany, which is also moving toward legalization, on the issue.
Colombian Marijuana Legalization Bill Passes First Hurdle. A bill that would legalize marijuana won an initial vote in the Chamber of Deputies in mid-October by a margin of 105 to 33. The bill is not an initiative of President Gustavo Petro, but is supported by a multiparty group that is part of his governing coalition. Two cabinet ministers have also publicly supported it. But this is the first step on a long parliamentary journey. Because it would require changes in the constitution, it will have to clear at least eight legislative votes before final passage. But there are friendly majorities in both the Senate and the Chamber of Deputies.