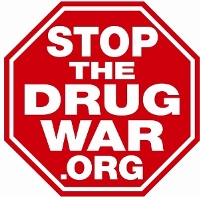 A new day dawns in Colombia.
Medical marijuana legislation gets thwarted in North Carolina, a governor's medical marijuana committee gets going in Kentucky, and more.
An Iowa deputy's pill habit got way out of control, a Pennsylvania cop gets in trouble for letting a drug gang use his apartment as a stash house, and more.
The US Supreme Court declines to overturn a Minnesota ruling that employers don't have to compensate workers for medical marijuana use related to on-the-job injuries, a Kentucky committee to plot a path foward on medical marijuana meets, and more.
North Carolina House Republicans are blocking a medical marijuana bill that has already passed the Senate, opium sales continue at an Afghanistan opium market despite a Taliban ban, and more.
The Mississippi Supreme Court upholds a black man's life sentence for marijuana possession, a Senate committee clears the way for people who have used marijuana to get jobs in the intelligence community, and more.
Drug charges account for nearly one-third of all federal criminal prosecutions, Pakistan moves toward licensing medical and industrial cannabis production, Spain moves toward medical marijuana sales, and more.
A major Swiss bank gets convicted of cocaine money laundering, a House committee wants a GAO report on federal psilocybin policy, and more.
Permission to Reprint:
This issue of Drug War Chronicle is licensed under a modified
Creative Commons Attribution license
. Articles of a purely educational nature in Drug War Chronicle appear courtesy of DRCNet Foundation, unless otherwise noted.