Medical marijuana legislation gets thwarted in North Carolina, a governor's medical marijuana committee gets going in Kentucky, and more.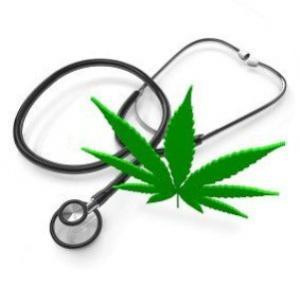 Kentucky
Kentucky Governor's Medical Marijuana Committee Meets for First Time. Faced with intransigent Republican opposition in the legislature, Gov. Andy Beshear (D) created the Team Kentucky Medical Cannabis Advisory Committee to try to chart a path forward. That committee met for the first time on Monday and heard testimony from Kentuckians both for and against medical marijuana as it seeks to provide guidance to the administration about how to move forward. More hearings are coming.
Louisiana
Louisiana Governor Signs Package of Mainly Medical Marijuana Bills. Gov. John Bel Edwards (D) has signed into law a package of marijuana-related bills, the majority of them dealing with medical marijuana. One bill allows nurse practitioners and psychologists to recommend medical marijuana, another clarifies that devices used to inhale medical marijuana are not drug paraphernalia, another repeals the 10-license limit on dispensary licenses and leaves room for expanding the number of dispensaries, another bill makes the state Health Department the lead regulatory agency, and another bill allows non-state residents to obtain medical marijuana in the state. Edwards also signed bills that specify that the odor of marijuana alone is not probable cause for a search and that smoking marijuana in a motor vehicle operating on the roadway is illegal.
Minnesota
US Supreme Court Declines Review of Minnesota Ruling That Employers Do Not Have to Reimburse Workers for Medical Marijuana. The Minnesota Supreme Court had ruled that employers can't be required to cover the costs of medical marijuana to treat on-the-job injuries because marijuana remains illegal under federal law. Now, the US Supreme Court has refused to hear an appeal of that decision, leaving the ruling intact and Minnesota workers out of luck. The US Solicitor General's Office argued that federal law preempts any state regulation requiring reimbursement for an illegal drug and was joined by the insurance company that was fending off the worker's claim. "If states could enforce laws compelling third parties to subsidize federal crimes, they could directly undermine congressional determinations," the Solicitor General's brief says. "For example, no legal principle would preclude a state from requiring private employers to reimburse the use of other federally prohibited products or substances, such as LSD and other psychedelic drugs, based on perceived benefits."
North Carolina
North Carolina Compassionate Use Act Stalled in House. The state Senate has passed a medical marijuana bill, the Compassionate Use Act (Senate Bill 711), but is now stalled in the House, and House Speaker Tim Moore (R) says it is unlikely to be taken up before the legislative session ends on June 30. The bill passed the Senate easily on a 36-7 vote and recent in-state polling shows wide support for its passage. The bill envisions a network of 10 medical marijuana suppliers, each operating up to 10 dispensaries to provide medicine for people who have registered with the state for the treatment of specified "debilitating medical conditions."