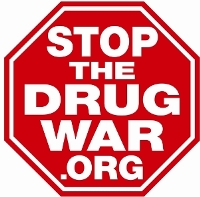 Thirteen states still don't have full-fledged medical marijuana programs. That could change this year in a half dozen of them.
A small-town Georgia cops gets caught slinging weed from his patrol car, a corrupt killer Puerto Rican cop heads for decades in prison, and more.
A key Maryland legislator rolls out a marijuana legalization bill, the Utah legislature approves employment protections for medical marijuana cardholders, and more.
Wisconsin's governor vetoes a bill that would have dramatically hiked criminal penalties for butane marijuana extraction, the Jalisco New Generation Cartel is now making bombs to deploy against the military, and more.
Pennsylvania sees its first ever legislative debate on marijuana legalization, Tennessee sees a slew of marijuana-related bills, and more.
Thailand removes cannabis from its schedule of controlled substances (but marijuana legalization is still down the road a bit), a Washington state drug decriminalization initiative is cleared to begin signature gathering, and more.
The South Carolina Senate approves a medical marijuana bill, a new Rand study tracks opioid prescribing declines, and more.
Permission to Reprint:
This issue of Drug War Chronicle is licensed under a modified
Creative Commons Attribution license
. Articles of a purely educational nature in Drug War Chronicle appear courtesy of DRCNet Foundation, unless otherwise noted.