Thailand removes cannabis from its schedule of controlled substances (but marijuana legalization is still down the road a bit), a Washington state drug decriminalization initiative is cleared to begin signature gathering, and more.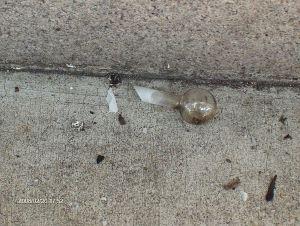 Marijuana Policy
Colorado Bill Would Protect Workers from Being Fired for Off-Job Marijuana Use. Rep. Brianna Titone (D-Arvada) has filed a bill, House Bill 1152, that would bar employers from either refusing to hire or firing workers because of their off-duty marijuana use. The measure also includes a provision requiring employers to consumer medical marijuana at work, with some exemptions for safety-sensitive positions. "Marijuana is legal in Colorado," said state Rep. Titone. "And what people do in their spare time that doesn't impact their work shouldn't really be a problem for them. They should be able to enjoy the legal things that we have here in Colorado and not be penalized for it." The state Supreme Court has previously ruled on the side of employers on the issue, particularly in the 2015 case of Brandon Coats v. Dish Network.
Drug Policy
Washington Drug Decriminalization, Treatment Initiative Ready to Begin Signature Gathering. A drug decriminalization and treatment funding initiative that was filed last month by the group Commit to Change WA, which is backed by the state ACLU, is ready to begin signature gathering in a bid to qualify for the November ballot. The move comes after a Monday deadline for challenges to its ballot title passed without any challenges. The initiative would remove the state's existing penalties for drug use and possession, expunge past drug use and possession convictions, and appropriate more than $100 million a year for drug prevention, treatment, outreach, and recovery, including at least $10 million a year for harm reduction. The campaign now has until July 8 to come up with 324,516 valid voter signatures to make the ballot.
Harm Reduction
Cowed by Criticism from the Right, Biden Administration Drops Funding for Safer Crack Pipes. Office of National Drug Control Policy (ONDCP -- the drug czar's office) head Dr. Rahul Gupta announced that a harm reduction grant program for drug users will not fund safer pipes for crack or meth smokers. "No federal funding will be used directly or through subsequent reimbursement of grantees to put pipes in safe smoking kits," Gupta and Health and Human Services Secretary Xavier Becerra said in a statement.
There is $30 million in federal funding for harm reduction, and the Substance Abuse and Mental Health Services Administration had listed "safe smoking kits/supplies" among the items that could be purchased with taxpayer money. Other items included included overdose prevention drugs, medication lockboxes, test kits for infectious diseases, and syringe disposal containers. The tender did not actually mention pipes, but it did trigger online reports that the Biden administration was using taxpayer dollars to buy "crack pipes."
International
Thailand Officially Drops Cannabis from List of Controlled Substances. As of today, cannabis is no longer a Category 5 controlled substance. Public Health Minister Anutin Charnvirakul signed a ministerial announcement officially removing it on Tuesday. The delisting means that all parts of the plant can be legally consumed, but THC extracts above 0.2 THC will remain illegal. The change will go into effect in 120 days. This means that production of hemp and hemp-based CBD products can commence, but it will still be against the law to grow and consume marijuana until a bill is submitted to parliament in order to establish a regulatory framework for production and sales.