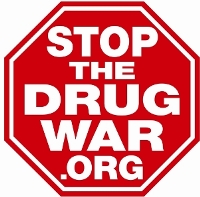 Mississippi becomes the 37th state to legalize medical marijuana.
Minnesota medical marijuana patients will soon be able to buy buds, South Dakota medical marijuana patients will be able to buy edibles, and more.
A Michigan detective cops to dealing dope, a Missouri deputy was crazy for prescription pills, and more.
Psilocybin is making some news this week in Colorado, Wisconsin Republicans roll out a restrictive medical marijuana bill, and more.
Tennesseans could send their legislators a message on marijuana policy under a pair of bills just filed, Costa Rica's president vetoes a medical marijuana bill and demands changes, and more.
South Dakota medical marijuana patients will get to enjoy their edibles after all, a New Hampshire subcommittee kills one marijuana bill but more are coming, and more.
An Arizona judge upholds social equity provisions in the state's marijuana law, the SAFE Banking Act will get another House floor vote, and more.
The SAFE Banking Act advances in the House, a group of House members want a vote on marijuana legalization, and more.
Permission to Reprint:
This issue of Drug War Chronicle is licensed under a modified
Creative Commons Attribution license
. Articles of a purely educational nature in Drug War Chronicle appear courtesy of DRCNet Foundation, unless otherwise noted.