Minnesota medical marijuana patients will soon be able to buy buds, South Dakota medical marijuana patients will be able to buy edibles, and more.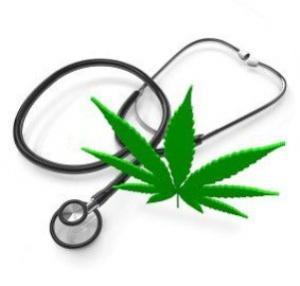 Minnesota
Minnesota Patients Can Buy Buds Beginning in March. Patients registered in the state's Medical Cannabis Program will be eligible to buy dried cannabis flower for smoking from the state's medical cannabis dispensaries starting March 1. In preparation for the change, registered patients interested in smokable cannabis can make an appointment for a consultation with a medical cannabis dispensary pharmacist beginning Feb. 1 so they will be pre-approved to buy pre-packaged dried flower and pre-rolls once available. Consultations, which can be in-person or virtual, are required when a patient changes the type of medical cannabis they receive. Smokable cannabis may be available a few days before March 1, if the state's relevant administrative rules are finalized early. Patients should check with their medical cannabis dispensary for further details. The sale of smokable cannabis is limited to patients and caregivers who are 21 years or older and who are registered with the Medical Cannabis Program.
South Dakota
South Dakota House Committee Votes to Ban Edibles. Ignoring the will of the voters, who in 2020 overwhelmingly approved a medical marijuana initiative that included access to marijuana edibles, the House State Affairs Committee last Wednesday voted narrowly to ban them. The committee voted 7-6 to approve House Bill 1058. "The purpose of the bill is about keeping children safe from exposure and accidental ingestion of edibles," claimed sponsor Rep. Fred Deutsch (R-Florence). The bill would make it difficult for medical marijuana retailers to have viable businesses by restricting what are popular items in most medical marijuana states, industry supporters say.
South Dakota House Kills Bid to Ban Edibles. The state House of Representatives voted last Thursday to defeat House Bill 1058, which would have blocked medical marijuana patients from using edibles, concentrates, and extracts. The measure had been approved in committee, but died on a 47-21 vote.
Wisconsin
Wisconsin Republicans File Medical Marijuana Bill. State Sen. Mary Felzkowski (R) and Rep. Patrick Snyder (R) have filed a restrictive medical marijuana bill that would bar the use of smoked or vaped marijuana, It would also create a commission to regulate medical marijuana in the state. Physicians would have to be certified by the commission before they could recommend medical marijuana. The bill, which has yet to be posted to the legislative website, faces long odds.in the Senate, where Senate Majority Leader Devin LeMahieu (R) has said he thinks medical marijuana legalization should be a federal issue.