An Arizona judge upholds social equity provisions in the state's marijuana law, the SAFE Banking Act will get another House floor vote, and more.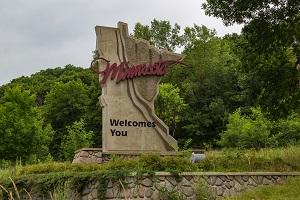 Marijuana Policy
SAFE Banking Act Heading for Another House Floor Vote. The House Rules Committee has cleared the way for the Secure and Fair Enforcement (SAFE) Banking Act to get another chance at passage. The bill, which aims to provide protections for financial institutions doing business with state-legal marijuana businesses, had passed out of the House as part of a defense appropriations bill but was killed by Senate negotiators who favored a vote on marijuana legalization first. Last week, bill sponsor Rep. Ed Perlmutter (D-CO) offered it as an amendment to a large-scale tech and manufacturing research and innovation bill, and on Tuesday, the Rules Committee determined the proposal to be in order, meaning it will be taken up by the House as part of that larger bill.
Arizona Judge Upholds Rules for Social Equity Marijuana Licenses. Maricopa County Superior Court Judge Randall Warner on Tuesday threw out a lawsuit challenging the state's rules implementing a program aimed promoting social equity in the marijuana industry. The program is reserving 26 marijuana business licenses for "people from communities disproportionately impacted by the enforcement of previous marijuana laws." The lawsuit filed by the Greater Phoenix Urban League and a business argued that the rules lack a means to prevent license transfers and to ensure that profits remain in communities, but Judge Randall held that the rules satisfied the broad mandates under the state's voter-approved marijuana legalization law.
Medical Marijuana
Minnesota Patients Can Buy Buds Beginning in March. Patients registered in the state's Medical Cannabis Program will be eligible to buy dried cannabis flower for smoking from the state's medical cannabis dispensaries starting March 1. In preparation for the change, registered patients interested in smokable cannabis can make an appointment for a consultation with a medical cannabis dispensary pharmacist beginning Feb. 1 so they will be pre-approved to buy pre-packaged dried flower and pre-rolls once available. Consultations, which can be in-person or virtual, are required when a patient changes the type of medical cannabis they receive. Smokable cannabis may be available a few days before March 1, if the state's relevant administrative rules are finalized early. Patients should check with their medical cannabis dispensary for further details. The sale of smokable cannabis is limited to patients and caregivers who are 21 years or older and who are registered with the Medical Cannabis Program.
Opioids
Drug Distributors, Johnson & Johnson Settles with Native American Tribes Over Opioid Distribution. Three drug distributors -- McKesson, Cardinal Health, and AmerisourceBergen -- and drug manufacturer Johnson & Johnson have reached a $665 million settlement with Native American tribes regarding the flood of prescription opioids into Native communities. More than 400 tribes sued the companies for producing and shipping opioids to the tribes regardless of concerns about overdoses and other health issues. The companies maintain they followed federal law and did nothing wrong but agreed to the settlement anyway. The lawsuit is part of a broader push-back after an expansion of opioid prescribing in the late 1990s and early 200s that has seen numerous lawsuits against drug companies, as well as reductions in opioid prescribing, which has left some chronic pain patients in the lurch.