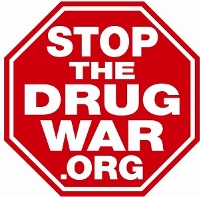 Meet Baltimore's Gun Trace Task Force, the cops behind one of the most outrageous drug war police corruption scandals in recent years.
Albama DAs go Reefer Madness over a medical marijuana bill, Hawaii seeks an exemption from the DEA to run its medical marijuana free from fear of federal enforcement actions, and more.
A trio of North Carolina deputies get nailed for unlawfully seized a suspected drug dealer's car, a sticky-fingered Arkansas sheriff's lieutenant gets stung, and more.
US-Mexico law enforcement cooperation in battling Mexican drug cartels is at a standstill, a Montana marijuana legalization implementation bill is heading for House and Senate floor votes, and more.
The Philadelphia City Council votes to bar most pre-employment drug testing for marijuana, leading Democratic senators call on the attorney general to undo a Trump-era ruling that federal prisoners freed because of the pandemic must return to prison once it ends, and more.
A new poll has record support for marijuana legalization in Pennsylvania, House Republicans file a bill to protect gun rights of state-legal marijuana users, House Democrats file a bill to end the lifetime ban on federal cash and food benefits for people with drug felonies, and more.
A Montana bill to implement voter-approved marijuana legalization heads to the governor's desk, the South Dakota Supreme Court hears oral arguments in a case challenging voter-approved marijuana legalization there, and more.
Permission to Reprint:
This issue of Drug War Chronicle is licensed under a modified
Creative Commons Attribution license
. Articles of a purely educational nature in Drug War Chronicle appear courtesy of DRCNet Foundation, unless otherwise noted.