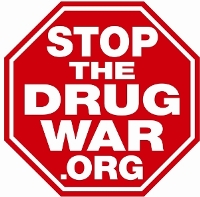 Psychedelic reform bills are popping up like mushrooms after a rain shower all around the country.
Medical marijuana remains up in the air in Mississippi, the South Dakota Senate has blocked the governor's efforts to delay implementation of a voter-approved medical marijuana initiative, and more.
A pair of northern California cops preyed like vultures on traffic coming from the state's marijuana producing regions, a trio of South Carolina head for federal prison over their dirty doings, and more.
New Mexico lawmakers have less than a week to get their act together and legalize marijuana, Republican US senators target drug cartels with a new bill, a fight is brewing over no-knock raids and warrants in the Kentucky House, and more.
A second marijuana legalization bill gets filed in Texas, New York's push to legalize marijuana hits a slight bump in the road, and more.
There are still more than 40,000 marijuana offenders behind bars in the US, Oregon's governor names the members of the state's Psilocybin Advisory Board, Australia moves toward clinical trials of psychedelics, and more.
Permission to Reprint:
This issue of Drug War Chronicle is licensed under a modified
Creative Commons Attribution license
. Articles of a purely educational nature in Drug War Chronicle appear courtesy of DRCNet Foundation, unless otherwise noted.