A second marijuana legalization bill gets filed in Texas, New York's push to legalize marijuana hits a slight bump in the road, and more.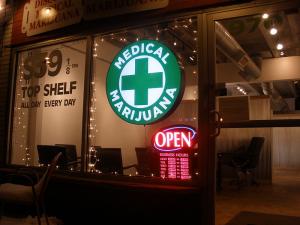 Marijuana Policy
New York Marijuana Legalization Talks Stuck Over Impaired Driving Policy. Senate Majority Leader Andrea Stewart-Cousins (D) said Tuesday that talks over advancing marijuana legalization "reached a little bit of an impasse" over a provision on impaired driving. But she added that "I'm optimistic it can be resolved sooner rather than later" and that legalization is "a matter of when, not if."
Texas Representative Files Marijuana Legalization Bill. State Rep. Jessica Gonzalez (D-104) has filed a marijuana legalization bill, House Bill 3248. Under the bill, cities and counties would be able to adopt an ordinance allowing recreational use and sales, which would be taxed at 10%. Another marijuana legalization bill, House Bill 447, filed by Rep. Joe Moody (D-78), would legalize the possession of up to 2.5 ounces and allow for up to 15 plants to be grown for personal use.
Medical Marijuana
Georgia Medical Marijuana Expansion Bill Filed. State Rep. Pedro Marin (D-Duluth) has filed House Bill 738, which would make it legal to manufacture, produce and dispense medical marijuana to people who need it. "Currently, Georgia law only provides for the prescription of a limited low THC oil for Georgians with severe medical conditions," Marin said. "Legalizing medical marijuana, not just low THC oil, would benefit and help relieve pain that people living with serious medical conditions experience every day."
Oklahoma House Passes Bill to Limit Medical Marijuana Businesses. The House has passed House Bill 2272, which would temporarily limit the number of medical marijuana business licenses for growers, processors, and dispensaries in the state. Bill author Rep. Josh West (R-Grove) said the bill was aimed at combatting the black market. "I think that we do have a thriving medical marijuana industry in the state of Oklahoma," West said. "At the same time, we have a thriving black market industry in the state of Oklahoma too so this may not stop it completely, but I think this slows it down." There are currently more than 10,000 licensed medical marijuana businesses in the state.
Drug Treatment
COVID Relief Bill Contains $4 Billion for Drug Treatment and Mental Health. The American Rescue Plan Act (D) signed into law last week includes nearly $4 billion in emergency funding for substance use and mental health programs. Included is $1.5 billion in block grants for drug treatment and prevention, another $1.5 billion for mental health services block grants, and $420 million for expansion grants for certified community health clinics, among other programs. Increased stress amidst the pandemic has led to increased use of opioids and stimulants, according to the American Psychological Association.