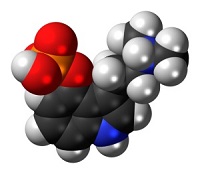 Please make a generous donation, to help us meet the crises and the opportunities today in drug policy.
The world's largest psychedelic research center is getting ready to open in Baltimore.
The DEA has come out with proposed quotas for marijuana and prescription opioids for 2020, a Florida legalization initiative has already raised a million dollars, and more.
A drug decriminalization initiative could make its way to Oregon's 2020 ballot, South Dakota's Republican governor vows to veto any hemp bill again next year, a California marijuana banking bill is dead for the year, and more.
An Oregon initiative to allow the therapeutic use of magic mushrooms is set to begin signature gathering, an Arizona initiative to legalize marijuana is going to get some minor tweaks, and more.
A broad coalition of civil rights and other groups are calling for marijuana legalization and more, Mississippi activists hand in signatures for a medical marijuana initiative, a possible culprit for that spate of pulmonary illnesses linking to marijuana vaping has been found, and more.
Johns Hopkins University will open a new center on psychedelic research, hemp cultivation in the US quadruples over last year, Guatemala declares a state of seige after suspected drug traffickers killed three soldiers, and more.
Permission to Reprint:
This issue of Drug War Chronicle is licensed under a modified
Creative Commons Attribution license
. Articles of a purely educational nature in Drug War Chronicle appear courtesy of DRCNet Foundation, unless otherwise noted.