The DEA has come out with proposed quotas for marijuana and prescription opioids for 2020, a Florida legalization initiative has already raised a million dollars, and more.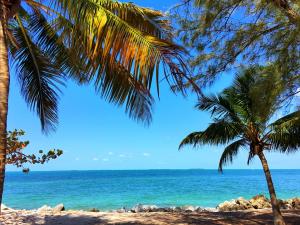 Marijuana Policy
DEA Wants 3.2 Million Grams of Marijuana Legally Grown In 2020. The DEA has set a quota of 3.2 million grams of marijuana to be grown legally for scientific research purposes next year. That's a bit more than 7,000 pounds, and it's up more than 30% over this year's quota of 2.45 million grams. "This will meet the need created by the increase in the amount of approved research involving marijuana," DEA said in a press release. "Over the last two years, the total number of individuals registered by DEA to conduct research with marijuana, marijuana extracts, derivatives and delta-9-tetrahydrocannabinol (THC) has increased by more than 40 percent, from 384 in January 2017 to 542 in January 2019."
Florida Legalization Campaign Has Raised $1 Million. Make It Legal Florida (MILF), the group behind the Adult Use of Marijuana initiative, has already raised more than $1.09 million for its effort to put the measure on the 2020 ballot, almost entirely from two major players in the legal marijuana industry, Surterra Wellness and MadMen, Inc. The information comes from campaign finance filings on September 1. Another group, Sensible Florida, is sponsoring a competing marijuana legalization initiative. It has raised $177,883 and received $245,725 in in-kind contributions.
Heroin and Prescription Opioids
DEA Proposes Reductions in Opioid Manufacturing for 2020. The DEA is proposing to reduce the amount of five Schedule II opioid controlled substances that can be manufactured in the United States next year compared with 2019. The agency proposes to reduce the amount of fentanyl produced by 31%, hydrocodone by 19%, hydromorphone by 25%, oxycodone by 9%, and oxymorphone by 55%. Combined with morphine, the proposed quota would be a 53% decrease in the amount of allowable production of these opioids since 2016.
International
Australian Government Proposes Drug Testing for Welfare Benefits. The Liberal government of Prime Minister Scott Morrison has filed a bill in parliament to drug test welfare recipients. The legislation, which would run trial programs in several districts -- all controlled by the Labor party -- would restrict benefits to a debit card following the first positive, and require participation in a drug treatment program following the second. It has been criticized by health experts and drug policy reformers for stigmatizing welfare recipients while diverting from addressing the root causes of addiction. Morrison told the Australian Broadcasting Corporation, "This is a trial. We are trying to work out if this can work. I am really puzzled by the level of opposition to the government trying to tackle a problem of drug addiction for people who are not in work and helping them get over it with referral to proper services and funding those services in those trial areas."