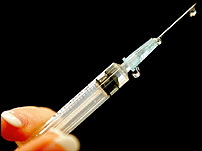 Applying cutting-edge regenerative agriculture practices to the emerging legal marijuana industry may be just what the planet needs.
No medical marijuana for South Carolina this year, a Mississippi medical marijuana initiative signature-gathering campaign is rolling along, New Hampshire could see a home grow option, and more.
An NYPD narc gets busted for lying to create drug cases, a former Philadelphia cop heads to prison in a scheme that also saw eight Baltimore cops jailed for drug stealing and dealing, and more.
Texas decriminalization gets walked back a step, a Mississippi medical marijuana initiative already has lots and lots of signatures, Kamala Harris talks pardons for drug war prisoners, and more.
Vermont could yet end up with a regulated marijuana market, Iowa gets ready to grow some hemp, asset forfeiture reform advances in Michigan and North Dakota, and more.
A fatal botched drug raid continues to reverberate in Houston, hemp bills advance in Louisiana and Washington, North Dakota legislators vote to lower penalties for marijuana possession, and more.
There's too much pot in Oregon and the Senate is doing something about it, the Texas House passes a quasi-decrim bill, a study of an underground American safe injection site finds good things, and more.
Texas Republican leaders move to squash a cannabis decriminalization bill, the Oakland city council will consider a resolution to effectively decriminalize the use and possession of psychedelics, global NGOs use the International Harm Reduction Conference to launch a call for human rights, health, and drug decriminalization, and more.
Permission to Reprint:
This issue of Drug War Chronicle is licensed under a modified
Creative Commons Attribution license
. Articles of a purely educational nature in Drug War Chronicle appear courtesy of DRCNet Foundation, unless otherwise noted.