An NYPD narc gets busted for lying to create drug cases, a former Philadelphia cop heads to prison in a scheme that also saw eight Baltimore cops jailed for drug stealing and dealing, and more.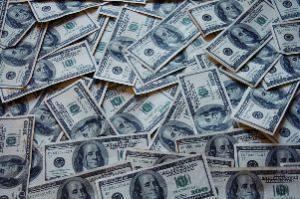 In New York City,
a former NYPD narcotics detective was arrested last Wednesday
for making false statements in court and in court documents that resulted in multiple unlawful arrests. Joseph Franco, who was assigned to Manhattan South Narcotics Division, allegedly lied during at least three arrests for drug crimes in 2017 and 2018. Three innocent men pleaded guilty in those crimes, and two of them went to prison. The Manhattan DA's Office has since moved to vacate those convictions. Franco is charged with perjury, offering a false instrument for filing, and official misconduct.
In Baltimore, a former Philadelphia police officer was sentenced last Friday to nine years in federal prison for conspiring with officers in Baltimore to sell cocaine and heroin seized on that city's streets. Eric Troy Snell, 34, was paid thousands of dollars to serve as a conduit between crooked Baltimore cops and his brother, who sold the drugs in Philadelphia. He had pleaded guilty in November to conspiracy to distribute illegal drugs after one of the Baltimore cops testified against him. In all, eight Baltimore cops involved with the Gun Trace Task Force, including two commanding sergeants, have been convicted and imprisoned in the case.
In Atlanta, a former state prison guard was sentenced Tuesday to five years in prison for trying to smuggle meth into the facility. Mark Edward Jeffery, 34, tried to sneak the drugs in through his beverage container last year, but the drugs were found during a search. He copped to one count of possession with intent to distribute in February.