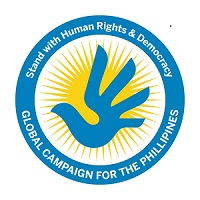 The BC Center for Substance Abuse is ready to go there.
It's a low move, even for Harris.
Please join "Stand with Human Rights and Democracy: Global Campaign for the Philippines" -- protest in DC, and social media to use from anywhere!
It's busy, busy in state legislatures, the Michigan Court of Appeals rules against workers' rights, and more.
A West Virginia deputy sheriff gets caught up in an FBI drug dealing investigation, a Georgia prison guard gets nailed for taking bribes to smuggle pot into the joint, and more.
The Philippines president vows even harsher drug war, the Mexican Senate approves a new national guard to fight drug crime, a Florida bill would end mandatory minimum drug sentences, and more.
In New Mexico, a pair of competing marijuana legalization bills are advancing; meanwhile, in Old Mexico, the Supreme Court takes the country another step down the path to legalization, and more.
San Francisco moves to expunge more than 9,000 pot convictions, Rhode Island's attorney general wants to defelonize drug possession, Peruvian farmers are leaving the coffee fields for the coca fields, and more.
The Granite State gets one step closer to marijuana legalization, Vermont gets one step closer to allowing taxed and regulated legal marijuana sales, West Virginia gets one step closer to speeding up overdose reporting requirements, and more.
A bill to end federal marijuana prohibition has been filed in the House and Senate, a Hawaii decriminalization bill advances, a New Mexico bill would attempt to aid drug-using pregnant women -- not punish them -- and more.
Permission to Reprint:
This issue of Drug War Chronicle is licensed under a modified
Creative Commons Attribution license
. Articles of a purely educational nature in Drug War Chronicle appear courtesy of DRCNet Foundation, unless otherwise noted.