In New Mexico, a pair of competing marijuana legalization bills are advancing; meanwhile, in Old Mexico, the Supreme Court takes the country another step down the path to legalization, and more.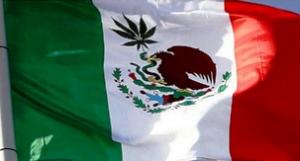 Marijuana Policy
Amy Klobuchar Joins the Democratic Pack in Supporting Legalization. The Minnesota senator has now joined most other Democratic presidential contenders in embracing marijuana legalization. Sens. Bernie Sanders (VT), Cory Booker (NJ), Kamala Harris (CA), and Kristen Gillibrand (NY) have also come out for legalization. Klobuchar joined them with this statement last Friday: "I support the legalization of marijuana and believe that states should have the right to determine the best approach to marijuana within their borders."
Iowa Poll Has State Split Down the Middle on Legalization. A new Des Moines Register Iowa poll has Iowans evenly split on legalization, with 48% in favor and 48% opposed. That's a big jump in support from the previous Iowa Poll in January 2018, when only 38% supported legalization.
New Mexico Legalization Bills Advance. A legalization bill, HB 356, is headed for a House floor vote after the House Judiciary Committee approved it on a 7-3 vote Saturday. Meanwhile, another legalization bill, SB 577, passed out of the Senate Public Affairs Committee with no recommendation and must pass out of two more committees before heading for a floor vote. The Senate bill would have marijuana sold through state-run stores, while the House bill would leave it to private operators.
Oregon Social Consumption Bill Gets Hearing Tuesday. A bill that would legalize social consumption lounges and allow marijuana farm tours will get a hearing in the Senate Tuesday. SB 639 would bar temporary events and marijuana lounges from being within 1,000 feet of a school. The hearing will be before the Senate Committee on Business and General Government.
International
Mexico Supreme Court Injunctions Trigger Ruling Marijuana Ban is Unconstitutional. The Supreme Court last Friday published eight rulings on the recreational use of marijuana that found prohibiting the drug was unconstitutional. The move means that as of now, all Mexican federal judges must grant injunctions to people who seek to use pot recreationally allowing them to grow and possess it for personal use. The court notified the Congress on February 13 that it had approved the rulings, triggering a 90-day window for lawmakers to try to come up with a marijuana legalization law.
Peru Approves Regulations for Medical Marijuana. Some 15 months after the legislature approved medical marijuana, regulations to cover its production and use were published in the official gazette on Saturday. The regulations cover guidelines and procedures for research, farming and production limits, importation,
(This article was prepared by StoptheDrugWar.org's 501(c)(4) lobbying nonprofit, the Drug Reform Coordination Network, which also pays the cost of maintaining this website. DRCNet Foundation takes no positions on candidates for public office, in compliance with section 501(c)(3) of the Internal Revenue Code, and does not pay for reporting that could be interpreted or misinterpreted as doing so.)