The Granite State gets one step closer to marijuana legalization, Vermont gets one step closer to allowing taxed and regulated legal marijuana sales, West Virginia gets one step closer to speeding up overdose reporting requirements, and more.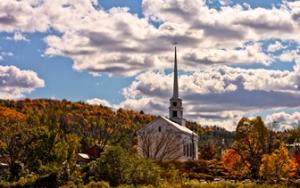 Marijuana Policy
New Hampshire House Passes Marijuana Legalization Bill. A bill to end marijuana prohibition and regulate it for adult use was approved by the House in a 209-147 vote Wednesday. in New Hampshire passed in the state House of Representatives Wednesday with a strong majority (209-147). HB 481 will now be referred to the House Ways and Means Committee for further consideration of the proposed regulatory system and tax structure. If the bill gets through the legislature, it faces a veto threat from Gov. Chris Sununu (R).
Vermont Bill to Tax and Regulate Marijuana Sales Heads for Senate Floor Vote. Vermont legalized personal marijuana possession and cultivation last year, and now a bill that would expand legalization to include taxed and regulated marijuana sales is headed for a Senate floor vote after passing out of committee Tuesday. SB 54 would create a Cannabis Control Board to regulate the legal marijuana market and set up five types of licenses for various businesses. Similar legislation, HB 196, is before the House Committee on General, Housing and Military Affairs.
Medical Marijuana
Maryland Medical Marijuana Normalization Bills Get Senate Hearing. A raft of bills authored by Sen. Bobby Zirkin (D-Baltimore) and aimed at normalizing medical marijuana usage in the state got a Senate hearing Tuesday. One bill says medical marijuana patients should not be denied the right to purchase or possess firearms, another would prohibit landlords from denying leases to medical marijuana patients, and yet another would restrict employers' right to fire or not hire medical marijuana users. No votes were taken.
New Hampshire Medical Marijuana Home Grow Bill Advances. The House Human Services and Elderly Affairs Committee voted to approve HB 364, which would allow medical marijuana patients to grow their own medicine. The bill called for allowing patients or caregivers to grow up to two mature plants and 12 seedlings but was amended in committee to allow up to three mature plants, three immature plants, and 12 seedlings.
Heroin and Prescription Opioids
West Virginia Senate Approves Bill to Speed Fatal Overdose Reporting. The Senate on Tuesday unanimously approved a bill that would require fatal overdoses to be reported to the state Office of Drug Control Policy within 72 hours. SB 520 now heads to the House. Under current state law, overdoses only need to be reported within three months.