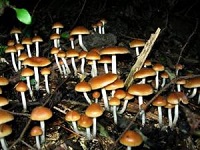 It may or may not be good politics for the president, but it's definitely not good policy.
The black market always has an answer. Too bad this one is so deadly.
Signature-gathering for 2020 is about to get underway.
The battle over medical marijuana in Utah continues, the battle over medical marijuana in Florida may be ending, and more.
Michigan became the first legal marijuana state in the Midwest today, the feds send a shot across the bow of an effort to get a safe injection site up and running in Denver, cartel violence challenges Mexico's new president, and more.
The surgeon general suggests it's time to revise federal drug schedules, the First Step Act is being held hostage by Mitch McConnell, Utah patient advocates sue to block a legislative gutting of the voter-approved medical marijuana law, and more.
Trump's sanctions could come back to bite us, Iran warns; Trump's new attorney general pick has some solid drug warrior credentials, the WHO postpones a recommendation on marijuana scheduling, and more.
Mitch McConnell changes course and okays a Senate vote on the First Step Act, McConnell ensures the hemp provision remains in the farm bill, a Moscow court ruling could run the city's only harm reduction NGO out of business, and more.
Industrial hemp takes a big step toward legalization, New York's governor is planning on legalizing weed next year, the ACLU of New Jersey has a disturbing new report out on civil asset forfeiture, and more.
Permission to Reprint:
This issue of Drug War Chronicle is licensed under a modified
Creative Commons Attribution license
. Articles of a purely educational nature in Drug War Chronicle appear courtesy of DRCNet Foundation, unless otherwise noted.