Industrial hemp takes a big step toward legalization, New York's governor is planning on legalizing weed next year, the ACLU of New Jersey has a disturbing new report out on civil asset forfeiture, and more.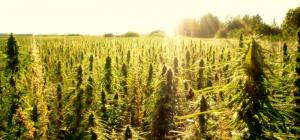 Marijuana Policy
New York Governor Readying Plan to Legalize Marijuana. Gov. Andrew Cuomo (D) will soon unveil a plan to legalize marijuana, his office said Tuesday. "The goal of this administration is to create a model program for regulated adult-use cannabis -- and the best way to do that is to ensure our final proposal captures the views of everyday New Yorkers," Cuomo spokesman Tyrone Stevens said. The proposal will come early next year, he added.
Medical Marijuana
Georgia Lawmakers Propose Hemp Farming, CBD Oil Distribution. Republican-led legislative committees are recommending that the state pass bills next year to allow hemp farming for CBD oil and the distribution of CBD. The state has had a law since 2015 allowing patients to use CBD, but state law still bars buying, selling, or transporting it. A separate proposal would allow for growing and selling THC oil containing less than 5% of the cannabinoid.
Industrial Hemp
Senate Approves Farm Bill With Hemp Provision Intact. The Senate on Tuesday approved the omnibus farm bill, including a provision to legalize industrial hemp. Senate and House agricultural committees had already reconciled their versions of the bill, so now it goes back to the House for final approval. In a late compromise, a lifetime ban on people with felony convictions from participating in the industry was reduced to a 10-year ban.
Asset Forfeiture
ACLU-NJ Report Reveals Abuse and Overuse of Civil Asset Forfeiture in New Jersey. A new report from the state ACLU finds disturbing racial disparities and other worrisome trends in local law enforcement's use of civil asset forfeiture. The report finds that these practices "disproportionately harm people of color." "The civil asset forfeiture system has proved prone to widespread abuse, but it's also ripe for sweeping reform," said ACLU-NJ Catalyst Fellow Liza Weisberg, who contributed to the report. "We see a path forward that can get us there."
International
UK Lawmakers Reject Marijuana Legalization In House Of Commons Vote. The House of Commons on Tuesday rejected a move to legalize marijuana on a vote of 66 to 52. The proposal was heard under parliament's "10-minute rule motion," which lets lawmakers conduct a brief debate before voting on whether to let the measure proceed. The proposal came from Liberal Democrat MP Norman Lamb, who said the government's recent move to ease access to medical marijuana didn't go far enough. "It is total hypocrisy that the most dangerous drug of all, in terms of harm to yourself and others, alcohol, is consumed in large quantities right here in our national Parliament, whilst we criminalize others for using a less dangerous drug -- with many using it for the relief of pain," Lamb said after the vote.