Trump's sanctions could come back to bite us, Iran warns; Trump's new attorney general pick has some solid drug warrior credentials, the WHO postpones a recommendation on marijuana scheduling, and more.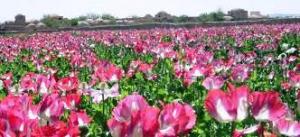 Medical Marijuana
Florida Governor-Elect to End Former Governor's Court Battles Over Medical Marijuana. Incoming Gov. Ron DeSantis (R) is parting ways with his predecessor, Rick Scott (R), when it comes to medical marijuana. A spokesman for DeSantis said last Friday that he is unwilling to continue Scott's court battles over the state's voter-approved medical marijuana law. "He is not interested in continuing that fight. I think he has a different perspective than Governor Scott," said spokeswoman Jeannette Nunez. "I think he wants the will of the voters to be implemented."
Foreign Policy
US Sanctions Could Lead to "Deluge of Drugs," Iran Warns. If US sanctions imposed by the Trump administration weaken Iran's ability to contain the opium trade from neighboring Afghanistan, the result could be a "deluge" of drugs, President Hassan Rouhani warned in a speech carried on state television last Friday. "I warn those who impose sanctions that if Iran's ability to fight drugs and terrorism are affected... you will not be safe from a deluge of drugs, asylum seekers, bombs and terrorism, Rouhani said. "We spend $800 million a year to fight drugs which ensures the health of nations stretching from of Eastern Europe to the American West and North Africa to West Asia. Imagine what a disaster there would be if there is a breach in the dam," Rouhani said. "We don't expect the West to pay their share, but they should know that sanctions hurt Iran's capacity to fight drugs and terrorism."
Law Enforcement
Trump's New Attorney General Pick Has Record as Drug Warrior. The president's pick to be the new attorney general, former Attorney General William Barr, may be less hostile to marijuana than Jeff Sessions, but as attorney general under George HW Bush, he pushed hard for more incarceration of drug offenders. More recently, he wrote a 2015 letter defending the criminal justice system as not in need of serious reform and defending mandatory minimum sentencing in particular, while encouraging Congress not to act on a sentencing reform bill. "It's hard to imagine an Attorney General as bad as Jeff Sessions when it comes to criminal justice and the drug war, but Trump seems to have found one," Michael Collins, director of national drug affairs for the Drug Policy Alliance, said in a press release. "Nominating Barr totally undermines Trump's recent endorsement of sentencing reform."
International
WHO Postpones Recommendation for Rescheduling Marijuana. Saying it needed more time to review findings, the World Health Organization (WHO) postponed making any recommendation on rescheduling marijuana. The recommendation was expected to be made at last Friday at the Commission on Narcotic Drugs meeting in Vienna, but that didn't happen. No new date has been provided.
Mexico's New Government Takes Aim at Cartel Finances. Mexican Financial Intelligence Unit head Santiago Nieto announced last Thursday that he had filed a complaint against three businesses and seven people linked to the Jalisco New Generation cartel. Nieto said that was only the opening salvo in the fight to stop organized crime from flourishing with impunity.