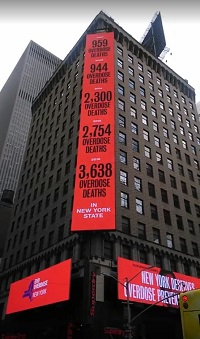 Cops said their roadside drug test said it was meth. It's far from the only time the cops or the test has been wrong.
It's laughable, but somebody could have gotten killed.
Michigan's unlicensed dispensaries get a break, New Jersey is set to expand its medical marijuana program, and more.
The president wants to see criminal justice reform move in the Senate, New Jersey lawmakers take up marijuana legalization today, and more.
New Jersey's marijuana legalization bill is finally moving, activists in New York City target the governor over safe injection sites, South Korea becomes the first East Asian nation to approve medical marijuana, and more.
Senate Republicans are trying to find a way to keep the First Step Act alive, marijuana use and possession becomes legal in Michigan next week, and more.
Permission to Reprint:
This issue of Drug War Chronicle is licensed under a modified
Creative Commons Attribution license
. Articles of a purely educational nature in Drug War Chronicle appear courtesy of DRCNet Foundation, unless otherwise noted.