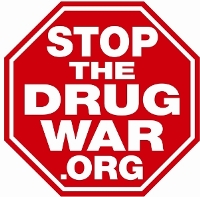 Less than two weeks out, a couple of these races are turning into nailbiters.
Inter se agreements acknowledge global treaty provisions while crafting new agreements holding among participating member states.
It's been a whipsaw week for Michigan's unlicensed dispensaries, Oklahoma sees its first legal medical marijuana sales, and more.
A Border Patrol agent gets in trouble, and so do a crooked trio of Miami cops.
The Michigan marijuana initiative still has a healthy lead as Election Day nears, the FDA has granted "breakthrough therapy" status for psilocybin for treatment-resistant depression, and more.
A lawsuit using federal RICO statutes to challenge Colorado's legal pot law got underway today, North Dakota medical marijuana patients and caregivers can now apply to the registry, Brazil's president-elect is a giant step backward on drug policy, and more.
A new poll has support for marijuana legalization in New Jersey at 58%, Kansas gubernatorial candidates debate marijuana policy, truck drivers will face hair drug testing one of these years, and more.
Permission to Reprint:
This issue of Drug War Chronicle is licensed under a modified
Creative Commons Attribution license
. Articles of a purely educational nature in Drug War Chronicle appear courtesy of DRCNet Foundation, unless otherwise noted.