It's been a whipsaw week for Michigan's unlicensed dispensaries, Oklahoma sees its first legal medical marijuana sales, and more.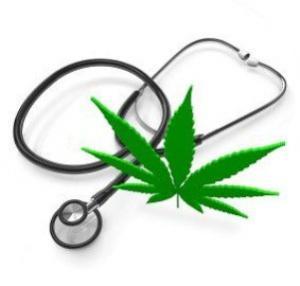 Michigan
Michigan Regulators Say More Than 200 Unlicensed Michigan Dispensaries Must Close Down By Wednesday. The state's Medical Marijuana Licensing Board has approved 14 more dispensary licenses, but some 215 pot businesses that have not obtained licenses, most of them in Detroit, received cease and desist letters Tuesday and must close their doors by Wednesday if they want any chance at getting a license in the future.
Michigan Judge Blocks Halloween Shutdown of Unlicensed Dispensaries. The same day state regulators ordered more than 200 unlicensed dispensaries to shut down by Wednesday, a Michigan judge blocked that order. Court of Claims Judge Stephen Borello granted a motion Tuesday that kills the state's latest attempt to shut down any medical marijuana dispensaries operating without a license. Borello issued a temporary injunction blocking the shutdowns and barring the state from imposing any other licensing deadlines until the court rules again.
North Dakota
North Dakota Patients and Caregivers Can Now Register. The state Department of Health began accepting applications Monday for medical marijuana patients and caregivers, with registry cards to begin being mailed out in December. It costs $50 to apply. The move comes just under two years after voters there approved a medical marijuana initiative.
Oklahoma
Oklahoma Medical Marijuana Dispensaries Celebrate First Day of Legal Sales. The Sooner State saw its first legal medical marijuana dispensary sales last Friday. Some 600 dispensary licenses have already been approved, but only a handful of stores were actually open on opening day. That will change in the coming months.
[For extensive information about the medical marijuana debate, presented in a neutral format, visit MedicalMarijuana.ProCon.org.]