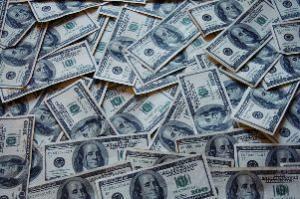 A Border Patrol agent gets in trouble, and so do a crooked trio of Miami cops. Let's get to it:
In Miami, three Miami police officers were arrested last Tuesday on an array of federal drug and corruption charges from distributing dozens of kilos of cocaine to protecting drug dealers. Veteran officers Schonton Harris and Kevin Harris and new recruit James Archibald. Among other charges, the trio are accused of collecting a total of $33,500 in cash from sales of opioids like Percocet, selling and transporting dozens of kilos of cocaine, selling a police uniform and a badge to an undercover detective who claimed to be a cartel assassin wanting to use it in a hit. After being alerted to questionable activities in April, the FBI set up a sting operation that has now apparently thoroughly ensnared the trio.
In Tucson, Arizona, a Border Patrol agent was indicted Monday for allegedly conspiring to smuggle cocaine into the country. Agent Ramon Antonio Monreal Rodriguez, 32, is accused of exchanging $334,000 in cash for 41 kilograms of cocaine near the San Miguel border crossing and a few days later transferring $317,000 in cash to a smuggler at the border. Authorities said Rodriguez received $66,000 and six pounds of cocaine for his efforts. They have seized the cash and the drugs. He is charged in federal court with conspiracy to distribute more than five kilos of cocaine.