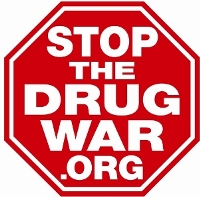 Canada becomes the second country and the first G7 member to free the weed.
What a difference a midterm election can make.
Gallup and Pew both report record levels of support for marijuana legalization.
Arizona's attorney general backs away from arguing that hash is not medical marijuana, the Indiana legislature balks on medical marijuana, Missouri medical marijuana initiatives have raised big bucks, and more.
Take the time to comment on how marijuana should be classified under international drug treaties, an Indiana legislative committee rejects medical marijuana, Ohio's Democratic gubernatorial candidate resorts to drug war rhetoric, and more.
A new Gallup poll shows still rising support for marijuana legalization, a new report from the IDPC calls for a radical shift in UN drug control policies, Bangladesh moves toward passing a bill mandating the death penalty or life in prison for even possessing small amounts of some drugs, and more.
The CDC's latest drug overdose numbers are out, Arizona's attorney general retreats on hashish, the Justice Department clears the way for harm reduction measures at music venues, and more.
A new poll has marijuana legalization on the cusp of majority support even in Wyoming, the New York state Senate releases its report on the state's opioid crisis, and more.
Permission to Reprint:
This issue of Drug War Chronicle is licensed under a modified
Creative Commons Attribution license
. Articles of a purely educational nature in Drug War Chronicle appear courtesy of DRCNet Foundation, unless otherwise noted.