Arizona's attorney general backs away from arguing that hash is not medical marijuana, the Indiana legislature balks on medical marijuana, Missouri medical marijuana initiatives have raised big bucks, and more.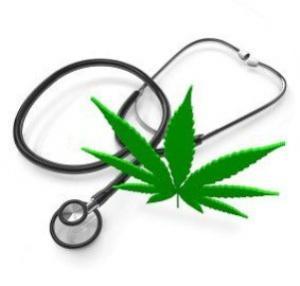 Arizona
Arizona Attorney General Withdraws Arguments Saying Hash Isn't Medical Marijuana. Citing fears of unintended consequences for patients, Attorney General Mark Brnovich (R) on Monday withdrew his agency's arguments that the state's medical marijuana law doesn't include hashish. The state was responding to an appeal by a medical marijuana patient who was convicted of a felony for possessing 0.05 ounces of hash. "The last thing the attorney general wants is to deny medicine to legitimate patients that may be ingesting their marijuana an in extract or a tincture-type of a form," said his spokesman Ryan Anderson.
Indiana
Indiana Study Committee Doesn't Recommend Medical Marijuana Legalization. After hearing hours of testimony Thursday, the legislature's GOP-dominated interim study committee on public health rejected a recommendation to the full legislature that medical marijuana be legalized to treat chronic health conditions. The committee also rejected any further study of medical marijuana. But one Republican lawmaker, state Rep. Jim Lucas (R-Seymour) said he planned to file a medical marijuana bill next year anyway. "I'm going to make it my mission as a legislator, as a fellow Hoosier, to make sure that this issue moves forward," Lucas said.
Missouri
Missouri Medical Marijuana Initiatives Raised Big Bucks. Two of the three medical marijuana initiatives appearing on the November ballot have successfully raised large amounts of money for their campaigns. New Approach Missouri, the group behind Amendment 2, has raised more than $1.3 million, including $285,000 from Drug Policy Action, the advocacy arm of the Drug Policy Alliance. Amendment 2 would impose a 4% on medical marijuana sales. Find the Cures, the group behind Amendment 3, which would impose a 15% tax, has raised more than $1.7 million, with $1 million coming from Springfield lawyer and physician Brad Bradshaw, who heads a board that would license medical marijuana businesses.
New Jersey
New Jersey Ponders Allowing Medical Marijuana to Treat Opioid Addiction. The state Health Department has proposed a rule change that would make medical marijuana available to potentially thousands of opioid users. "Physicians should consider marijuana as another appropriate treatment for patients with many medical conditions, especially diseases for which conventional therapies aren't working for their patients," Dr. Shereef Elnahal, the state health commissioner, said in a statement. Current rules allow only people who became addicted to opioids while trying to manage chronic pain from a musculoskeletal to qualify for medical marijuana, but the proposed new rule would allow anyone with an opioid use disorder to use it.
[For extensive information about the medical marijuana debate, presented in a neutral format, visit MedicalMarijuana.ProCon.org.]