The CDC's latest drug overdose numbers are out, Arizona's attorney general retreats on hashish, the Justice Department clears the way for harm reduction measures at music venues, and more.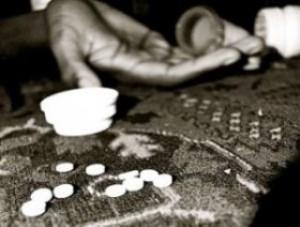 Marijuana Policy
New Jersey Marijuana Legalization Delayed Again, New Target is By Year's End. Top lawmakers now say they are no longer aiming at approving marijuana legalization by October 29, but are now looking at doing so before year's end. State Senate President Stephen Sweeney (D-Woodstown) and state Assembly Speaker Craig Coughlin (D-Middlesex) say they still need to iron out differences with Gov. Phil Murphy (D). It's not clear what those differences are.
Medical Marijuana
Arizona Attorney General Withdraws Arguments Saying Hash Isn't Medical Marijuana. Citing fears of unintended consequences for patients, Attorney General Mark Brnovich (R) on Monday withdrew his agency's arguments that the state's medical marijuana law doesn't include hashish. The state was responding to an appeal by a medical marijuana patient who was convicted of a felony for possessing 0.05 ounces of hash. "The last thing the attorney general wants is to deny medicine to legitimate patients that may be ingesting their marijuana an in extract or a tincture-type of a form," said his spokesman Ryan Anderson.
Cocaine
Cocaine Overdose Deaths at Record High, CDC Reports. The Centers for Disease Control and Prevention report that 14,205 Americans died of overdoses involving cocaine in the past 12 months, an all-time high. The country is awash in Colombian cocaine after two years of large coca crops there, but the CDC also warned that more and more cocaine is being laced with fentanyl, which is likely driving up overdoses.
Heroin and Prescription Opioids
Opioid Overdose Deaths Finally Declining, CDC Reports. The Centers for Disease Control and Prevention report that from April 2017 to March 2018, the number of fatal opioid overdoses declined by 2.3 percent compared to the 12 months ending in September 2017. "There are two major takeaways," said Leo Beletsky, a drug policy expert at Boston-based Northeastern University. "One is that we are not out of the woods yet, since these rates are still sky high. [And] we need to be doing much more of what works to get the rates down further."
President Trump Signs Opioid Package Today; Drug Policy Alliance Responds. President Trump Wednesday signed into law the omnibus opioid package aimed at curbing the overdose crisis. The package is the product of bipartisan efforts to pass opioid legislation in both the House and Senate in recent months. "This legislation takes some critical steps toward making lifesaving medication-assisted treatment more accessible, but should be seen as only one small step toward addressing overdose deaths rather than a comprehensive plan," said Grant Smith, deputy director of national affairs for the Drug Policy Alliance. "Missing from the package is a sustained commitment from Congress and the Administration to deliver funding for evidence-based treatments, like methadone and buprenorphine, at the levels needed to meet the demand. For decades our nation's treatment infrastructure has been short-changed, while billions of dollars have been poured into arresting and incarcerating people who use drugs. Trump's opioid package doesn't even begin to close this gap. The opioid package could do much more to expand life-saving tools, like naloxone distribution and supervised consumption services. While Congress should be applauded for not including new mandatory-minimum sentences in this package, it doesn't reflect the kind of bold and innovative action needed to address the crisis."
Harm Reduction
Justice Department Clarifies That Harm Reduction Measures at Music Events Don't Violate Federal Drug Laws. The Justice Department has conceded that the Illicit Drug Anti-Proliferation (IDAP) Act of 2003, which aims to punish people who operate facilities that knowingly allow or facilitate drug use, does not prevent venue owners from providing harm reduction services at their events. The clarification came after Virginia US Sens. Tim Kaine (D) and Mark Warner (D), acting on the request of harm reduction activist Deirdre Goldsmith, whose daughter died of heat stroke after taking MDMA, asked the DOJ to clarify.