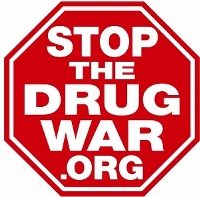 That's what the Dutch do, and it's working.
It's not marijuana that's killing people, but marijuana prohibition.
A medical marijuana battle royale is raging in Oklahoma, New York will allow medical marijuana as an opioid replacement, and more.
A Tennessee sheriff's head narc is under investigation for stealing stuff at a drug bust, cops in Georgia and Vermont go to prison for stealing from the evidence locker, and more.
Oklahoma voters approved a medical marijuana initiative last month but a new battle is brewing, the British government says it will not block pill testing at clubs and festivals, and more.
Wine and liquor wholesalers endorse legalizing marijuana "like alcohol," a New York state report calls for marijuana legalization, Attorney General Sessions announces a crackdown on fentanyl, and more.
California regulators issue proposed draft regulations for the legal marijuana market, British police are "in effect" decriminalizing marijuana, the opioid crackdown is impacting chronic pain patients, and more.
The uproar in Oklahoma grows louder after the state health board messed with the medical marijuana initiative, Toronto's health board endorses drug decriminalization, and more.
BC nurses talk drug decriminalization, a Mexican minister talks drug legalization, House Republicans on a key committee once again block House votes on marijuana amendments, and more.
Permission to Reprint:
This issue of Drug War Chronicle is licensed under a modified
Creative Commons Attribution license
. Articles of a purely educational nature in Drug War Chronicle appear courtesy of DRCNet Foundation, unless otherwise noted.