Wine and liquor wholesalers endorse legalizing marijuana "like alcohol," a New York state report calls for marijuana legalization, Attorney General Sessions announces a crackdown on fentanyl, and more.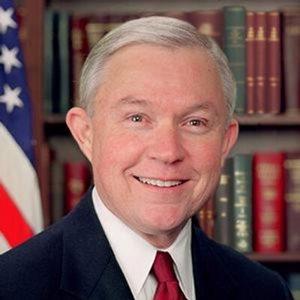 Marijuana Policy
Wine and Liquor Wholesalers Endorses Marijuana Legalization If Regulated Like Alcohol. The Wine & Spirits Wholesalers of America (WSWA) trade group is is urging Congress to pass legislation that adopts a number of regulatory components for cannabis that are similar to those for beverage alcohol. They include a minimum purchase age of 21; driving under the influence standards; licensing for producers, processors, distributors, and retailers; policies to prevent vertical monopoly/integration; hours and days of sale in parity with alcohol; tax collection and enforcement mechanisms; labeling requirements; advertising restrictions; product tracking; restrictions on common carrier delivery; and measures to prevent diversion of cannabis to other states.
New York Governor Releases Report Recommending New York State Legalize Marijuana for Adult Use. Governor Andrew Cuomo (D) and the New York State Department of Health released an impact assessment of marijuana legalization. The report concludes that the benefits of taxing and regulating marijuana far outweigh any potential negative consequences. The study was commissioned by Governor Cuomo and announced in his address on the executive budget proposal.
Medical Marijuana
Hawaii Governor Vetoes Bill Allowing Medical Marijuana for Opioid Addiction. Gov. David Ige (D) has vetoed a bill that would have allowed medical marijuana treatment for opioid and substance abuse disorders. Senate Bill 2407 passed the legislature with large majorities in May, but Gov. Ige announced in June he planned to veto it. Now he has.
New York Enacts Emergency Rules Allowing Medical Marijuana as Opioid Replacement. State regulators have moved to allow patients who would normally be prescribed opioids to use medical marijuana instead. "Medical marijuana has been shown to be an effective treatment for pain that may also reduce the chance of opioid dependence," New York State Health Commissioner Dr. Howard said. "Adding opioid replacement as a qualifying condition for medical marijuana offers providers another treatment option, which is a critical step in combatting the deadly opioid epidemic affecting people across the state."
Oklahoma Advocates File Lawsuits Over Medical Marijuana Rules. Green the Vote, the people behind the successful June medical marijuana initiative, filed two lawsuits Friday against the state over its restrictive rules and regulations. "The lawsuit filed today is our endeavor to undo the wrongful acts of the Oklahoma Department of Health in adopting amendments to the regulations implementing State Initiative 788. It is our hope that this lawsuit will quickly resolve the improper regulations and allow Oklahoma citizens to exercise their rights to manage their own health care," the group announced in a news release.
Heroin and Prescription Opioids
Justice Department Will Target Ten Areas in Crackdown on Fentanyl. In a move right out of last century's war on drugs playbook, Attorney General Jeff Sessions announced Thursday that he has ordered federal prosecutors in ten areas to bring federal drug dealing charges against anyone suspected of dealing fentanyl, no matter how small the quantity. An additional assistant US attorney will also be sent to each of the designated areas in New Hampshire, Ohio, Tennessee, Kentucky, West Virginia, Maine, and California.