Oklahoma voters approved a medical marijuana initiative last month, but now a new battle is brewing; the British government says it will not block pill testing at clubs and festivals, and more.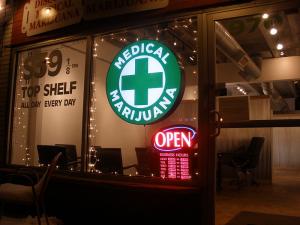 Marijuana Policy
Massachusetts US Attorney Says Enforcement of Federal Pot Laws Will Be Limited. US Attorney Andrew Lelling warned that he won't "immunize" state residents from federal law enforcement, but that he will focus on overproduction, targeted sales to minors, and organized crime. Lelling also said that fighting opioid addiction remains his highest priority.
Medical Marijuana
Oklahoma Governor Signs Strict Medical Marijuana Rules. Gov. Mary Fallin (R) on Wednesday signed rules regulating medical marijuana that include banning the sale of smokable marijuana at dispensaries and requiring a pharmacist at dispensaries. "These rules are the best place to start in developing a proper regulatory framework for medical marijuana, with the highest priority given to the health and safety of Oklahomans. They are also the quickest and most cost-efficient way to get the process actually started as required by the law passed by the people. I expect modifications could occur in the future. I know some citizens are not pleased with these actions," Fallon said in a statement.
DEA Says Oklahoma Pharmacists Dispensing Marijuana Would Violate Federal Law. Although Gov. Mary Fallin (R) on Wednesday signed into law regulations requiring that a pharmacist be present at medical marijuana dispensaries, the DEA's Special Agent in Charge in Oklahoma, Rich Salter, warned that the medical marijuana program as a whole violates federal law. Any pharmacist who dispensed an illegal drug would be at risk of losing his or her license, he added.
Oklahoma Medical Marijuana Groups Vow To Take Action In Last-Minute Regulation Changes. The Oklahoma Cannabis Trade Association and the Oklahomans for Health, the group that spearheaded the successful medical marijuana initiative, held a news conference Wednesday to decry regulations imposed by the state Board of Health and signed into law by Gov. Mary Fallin (R). "Those are not reasonable," said medical marijuana advocate Nora Sapp. "We the people spoke on July 26th. We didn't ask permission. We told them what we are going to do." The two groups said they would fight the regulations.
International
British Government Says It Won't Block Pill Testing at Festivals. The British government has said it "would not stand in the way" of pill testing at music festivals and clubs. Policing minister Nick Hurd said that the Home Office would defer to the judgment of local officials in allowing festivals and live music venues to allow illicit drugs to be evaluated for safety. "The fact that chief constables in Avon, Cumbria, Somerset, and Hampshire have stepped forward and said… we do want to cooperate with this, sends a strong signal."