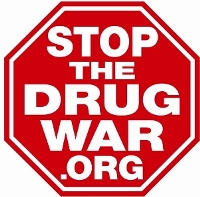 Drug policy should be based on evidence, and the evidence calls for an end to drug prohibition, the British Medical Journal opined last week.
If past experience is any guide, don't hold your breath waiting for justice.
Medical marijuana could expand in Louisiana and New Jersey, CBD cannabis oil gets regulated in Michigan, and more.
Michigan marijuana stories abound, another Democratic presidential contender signs on to the federal legalization bill, Mexico's probable next president says he wants a debate on drug legalization, and more.
One of the world's most prestigious medical journals comes out for drug legalization, an Ohio marijuana legalization initiative aimed at 2019 gets initial approval, Quebec will take a look at festival pill testing, and more.
New York City has yet to escape from racially disproportionate marijuana arrests, the Mormon Church picks a fight with medical marijuana, nursing homes can't discriminate against people taking addiction medications, protests rock the capital of Georgia after a massive weekend drug bust, and more.
Marijuana policy is front and center in New York, Missouri cops are doing an end run around a state law requiring seized cash go the the state's schools, Britain sees its first permanent pill testing center for recreational drug users, and more.
Marijuana policy continues to roil New York, a US territory is on the verge of legalizing it, marchers protesting the killing of Keeven Robinson by Louisiana narcs demand justice, and more.
Permission to Reprint:
This issue of Drug War Chronicle is licensed under a modified
Creative Commons Attribution license
. Articles of a purely educational nature in Drug War Chronicle appear courtesy of DRCNet Foundation, unless otherwise noted.