The federal medical marijuana bill picks up two more sponsors, San Diego gets its first permitted dispensaries (with numbers two and three in the works), Florida's CBD cannabis oil program is delayed again, and more.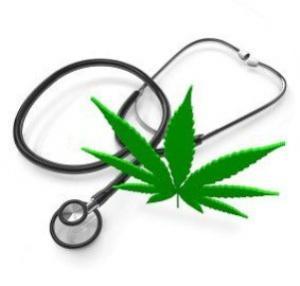 National
On Tuesday, the federal medical marijuana bill got a new cosponsor. Sen. Barbara Boxer (D-CA) is the latest. A second Republican senator has also signed on to the Compassionate Access, Research Expansion and Respect States (CARERS) Act (Senate Bill 683). Sen. Dean Heller (R-NV) joined fellow Republican Sen. Rand Paul (KY) and Democrats Cory Booker (NJ) and Kirsten Gillibrand (NY) -- and now, Boxer, too.
California
Last Wednesday, a Southern California tribe said it was getting in the marijuana business. The Torres Martinez Desert Cahuilla Tribe is setting aside some 40 acres to grew medical marijuana it will sell to dispensaries across the state.
Also last Wednesday, dispensary advocates filed two lawsuits against the city of Costa Mesa. They came one day after the city killed an ordinance that would have permitted and regulated dispensaries. The suits contend the city should have held a special election this month on two dispensary initiatives instead of delaying until the November 2016 general election.
Last Thursday, San Diego approved its second and third legal dispensaries. The Planning Commission okayed dispensaries in Kearney Mesa and San Ysidro, but delayed approval of one in the Midway district over parking and other access issues. In January, the commission approved the first legal dispensary in the city since medical marijuana became law in 1996. Dozens have operated illegally over the years.
On Tuesday, the Richmond city council voted to cut the number of permitted dispensaries from six to three. There are only three currently operating in the city. It also voted to allow three more permits for edibles manufacturing operations.
On Wednesday, San Diego's first legally permitted dispensary opened for business. A Green Alternative opened this morning at Otay Mesa. Last week, the city approved two more permitted dispensaries. They are the first legal ones to operate in the city.
Florida
On Monday, the state's CBD cannabis oil program was again delayed. For the second time, the Department of Health has posted "final rules" for the program, and now, for the second time, it is being challenged by lawsuits. That pushes back the timeline for getting the program up and running by another 60 to 90 days. It was supposed to be running by January 1.
Georgia
Last Thursday, the Senate passed a restrictive cannabis oil bill. The Senate passed Senate Bill 185, which would allow parents bringing CBD cannabis oil into the state to treat their children with epilepsy to be exempted from criminal prosecution, but would not allow medical marijuana in any other form and would not let adults or children with other diseases use it. The House has passed a broader CBD bill; the Senate Health Committee chair has promised it will try to reconcile the two bills.
Idaho
Last Wednesday, a CBD cannabis oil bill won a Senate committee vote. The Senate State Affairs Committee has narrowly approved a CBD cannabis oil bill, Senate Bill 1146. It passed on a 5-4 vote after law enforcement objections scuttled an earlier bill. The new bill only allows for an affirmative defense; the old one would have explicitly made it legal for patients and providers to possess the oils.
Missouri
Last Wednesday, a medical marijuana bill won a House committee vote. The House Emerging Issues Committee approved HB 800, although it added restrictions.
Montana
On Tuesday, a state senator said she was ready to file a medical marijuana bill. State Sen. Robyn Driscoll (D) says she will file a bill this week to allow the sale for profit of medical marijuana, remove limits on the number of patients a caregiver can grow for, allow for advertising, allow for the trade in plants and seedlings, and remove a requirement that doctors who recommend for more than 25 people in a year be reviewed by the Board of Medical Examiners. The provisions would enact parts of a district judge's decision permanently enjoining portions of a harsh 2011 medical marijuana law that undid much of the state's 2004 voter-approved medical marijuana initiative.
Nevada
On Wednesday, a medical marijuana for pets bill was filed. State Sen. Tick Segerholm (D-Las Vegas) introduced Senate Bill 372, which would allow pet owners to obtain marijuana for their animals upon a veteranarian's certification that it could help. He said he worries that some animals might have adverse reactions, but "you don't know until you try."
New Jersey
On Monday, the state released standards for edibles producers. The Health Department has released regulations for growers who will produce medical marijuana edibles. The guidelines are a first step in a process that is likely to last months before the first edibles are available for sale. Click on the link for more details.
North Dakota
On Monday, the House killed a medical marijuana study bill. Not only does the legislature not want to approve medical marijuana; it doesn't even want to study it. The House earlier killed a medical marijuana bill and now it has killed a study bill, with opponents claiming it wasn't needed because the House Human Services Committee "couldn't find anything that wasn't already taken care of in the hearing process."
Tennessee
On Tuesday, a CBD cannabis oil bill won a House committee vote. The House Criminal Justice Committee Wednesday approved House Bill 197, which would allow for the use of low-THC cannabis oils by specified patients. The bill now goes to the House Health Committee, the last stop before a House floor vote. Companion legislation is moving through the Senate.
Texas
Last Friday, medical marijuana bills were filed in both chambers. Rep. Marissa Marquez (D-El Paso) Friday introduced HB 3785, a full-fledged medical marijuana bill, in the House, and Sen. Jose Menendez (D-San Antonio) filed a companion bill in the Senate. The bills would allow qualifying patients to use and possess small amounts of marijuana and obtain it through regulated dispensaries.
[For extensive information about the medical marijuana debate, presented in a neutral format, visit MedicalMarijuana.ProCon.org.]