The Oakland city council last week approved an application process for commercial-scale medical marijuana grow ops. That same night, the city council also approved a separate measure doubling the number of dispensaries licensed to operate in the city from four to eight.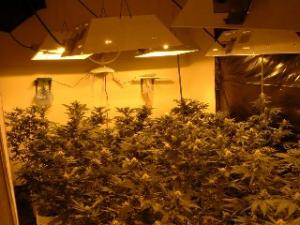 The move makes Oakland the first city in the nation to approve marijuana cultivation on such a large scale. City council members said it was designed to take medical marijuana cultivation out of the shadows.
"Oakland is a leader in this industry, and I'm hoping that this will continue to grow," said Councilman Larry Reid in remarks reported by the
San Francisco Chronicle
.
Under the regulations approved Tuesday, applicants for the four grow licenses must undergo extensive financial background checks, provide security, and show themselves to be well-backed financially. The regulations also require that applicants pay back taxes for marijuana they have sold to Oakland dispensaries over the years, as well as interest and penalties.
It is unclear just how much marijuana large growers seeking one of the four permits have sold to city dispensaries. Much of the marijuana in the dispensaries is produced by small growers. The council earlier this year promised to create regulations to include them too, but has not yet done so.