The president gives a major speech calling for greater criminal justice reform, there's a revised version of a California marijuana legalization initiative, North Carolina is moving to ban new synthetic drugs, the Israeli Knesset squabbles over marijuana policy, and more.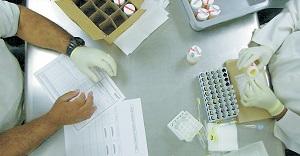 Marijuana Policy
Second Version of California Marijuana Control, Legalization, and Revenue Act Filed. The folks behind the initiative have revised and updated it. This is one of four legalization initiatives already filed. Everyone is still waiting for one from the California Coalition for Cannabis Policy Reform to drop. To read the latest version of the Marijuana Control, Legalization, and Revenue Act, click on the title link.
New Synthetic Drugs
North Carolina Set to Ban N-Bomb, Other New Synthetics. A bill that would make the synthetic drug NBOMe (N-Bomb) and other designer drugs illegal is one vote away from passage. House Bill 341 would add 12 known variants of NBOMe to the state's Schedule I list. It would also add methoxetamine, a synthetic form of ketamine often marketed as Special K, and acetyl fentanyl, a synthetic form of the opioid fentanyl. Variants of methylphenidate (Ritalin) would also be banned, and some recent synthetic cannabinoids, too. The bill has passed the House and now awaits a final Senate floor vote.
Criminal Justice
President Obama Calls for Greater Criminal Justice Reform. In a speech before the NAACP Tuesday, Obama called for reducing or eliminating mandatory minimum sentences for nonviolent drug crimes, reconsidering solitary confinement, increased reentry programs for people leaving prison, and an end to asking about criminal histories on job applications. He also called on Congress to pass sentencing reform legislation by year's end. Click on the link for much more.
Drug Testing
Wisconsin Challenges Federal Ban on Food Stamp Drug Testing. The state attorney general Tuesday filed a lawsuit against the federal government seeking to clarify whether federal law would allow the state to drug test food stamp recipients. Gov. Scott Walker (R) earlier this week signed a measure to do so into law. The US Agriculture Department says that drug testing food stamp recipients is not allowed, but Attorney General Brad Schimel (R) said that policy is contrary to federal law that allows states to test them.
International
Israeli Knesset Members Boycott Marijuana Policy Meeting to Protest "Pro-Legalization" Views of Panel Head. Most members of the Knesset Committee on Drug and Alcohol Abuse failed to show up for a committee meeting on "progressive cannabis policies" Tuesday, saying they were protesting the pro-legalization stance of committee chair Tamar Zandberg of the Meretz Party. Conservative MPs accused Zandberg of "turning [the committee] into the caucus to promote cannabis... instead of the goal for which the committee was formed: to fight drug abuse and drug-related crimes, rehabilitation of users, and public campaigns to prevent drug and alcohol abuse in general and especially among youth." Zandberg was unbowed. "I support legalization and I have never hidden it, and I plan to lead the committee with up-to-date and relevant discussions based on data," she added. "The committee will seriously deal with a long line of topics, including medical marijuana, dealing with alcoholism, and trying to change the policy of criminalizing cannabis." She accused the protesting members of being a "nature reserve of moralizers."
(This article was prepared by StoptheDrugWar.org's lobbying arm, Drug Reform Coordination Network, which also pays the cost of maintaining this web site. DRCNet Foundation takes no positions on candidates for public office, in compliance with section 501(c)(3) of the Internal Revenue Code, and does not pay for reporting that could be interpreted or misinterpreted as doing so.)