The DEA announced September 7 that it was using its emergency scheduling powers to impose a ban on three synthetic stimulants widely marketed as "bath salts." The three drugs are mephedrone, methylone, and 3,4 methyleneoxypyrovalerone (MDPV).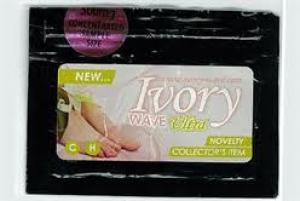 But the ban on bath salts drugs comes as a rising chorus has begun to criticize the prohibitionist approach to new drugs, with European researchers noting that new synthetics have been emerging at a rate of one a week in the past 18 months.
The ban does not go into effect for at least 30 days, after which DEA will publish in the Federal Register a Final Order to ban them for a year, with a possible six-month extension.
The emergency ban makes it illegal to possess or sell the three substances while the DEA and the Department of Health and Human Services (DHS) conduct further studies to determine whether the substances should be permanently controlled. In the meantime, the emergency order will designate the bath salts drugs as Schedule I controlled substances.
"This imminent action by the DEA demonstrates that there is no tolerance for those who manufacture, distribute, or sell these drugs anywhere in the country, and that those who do will be shut down, arrested, and prosecuted to the fullest extent of the law," said DEA Administrator Michele Leonhart. "DEA has made it clear we will not hesitate to use our emergency scheduling authority to control these dangerous chemicals that pose a significant and growing threat to our nation."
The bath salts drugs appeared in the US in the last couple of years and are sold under names such as "Ivory Wave," "Vanilla Sky" and "Bliss," but according to reports from poison control centers and hospital emergency rooms, their effects can sometimes be anything but blissful. Reported effects from users seeking help or being transported for medical attention include disorientation, extreme paranoia and violent episodes.
According to the DEA, 33 states have already moved to ban or otherwise regulate the bath salts drugs, and the agency cited "an increasing number of reports" of problems related to the substances as a reason it moved to ban them.
The DEA declared a similar temporary emergency ban on synthetic cannabinoids earlier this year, but a report from the British newspaper
The Guardian
on Saturday suggested such an approach to new synthetic chemicals may be a losing battle. That article noted that the
European Monitoring Center on Drugs and Drug Addiction
had reported the emergence of 40 new synthetic drugs in the first five months of this year. Many of those reported new drugs were derivatives of methcathinone, as are the three drugs banned Wednesday by the DEA.
Given the plethora of new substances, researchers and analysts told The Guardian that attempting to ban new drugs is not a feasible solution. Instead, they should be studied, regulated, and controlled.According to Paulo Deluca, co-principal investigator at the European Union-funded
Psychonaut Research Project
, which studies new drug trends, it's becoming hard to even keep up. "It's also becoming very difficult to know exactly how many new compounds there are, because you have all these brand names and when you test the batch they are different from the following one," he said.
Attempts to ban one new substance after another are like "a cat chasing its tail," said Steve Rolles of the
Transform Drug Policy Foundation
. "Each time they ban one, another emerges. It seems to show a blindness to the basic market dynamic, effectively creating a void for backstreet chemists to create another product."
Rolles added that new drugs should be studied and regulated like conventional drugs. "It's just ridiculous, irrational really. If you're not looking at the regulatory options, then you're not following an evidence-based approach -- you are following a political mandate."
But enforcing prohibition is the mandate that the DEA has -- or rather, attempting to enforce it. And as unlikely as they are to succeed at that goal, they are are equally unlikely to ever willingly embrace evidence-based policies, the new ban shows.