The Obama administration Thursday afternoon announced new guidelines that will allow financial institutions to provide services to marijuana businesses in states where it is legal. The guidelines will apply to both medical marijuana and legal marijuana states.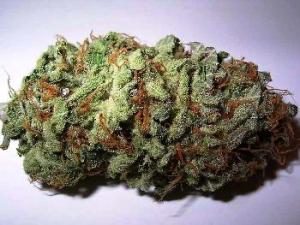 Some 20 states and the District of Columbia allow for medical marijuana, while two states, Colorado and Washington, have legalized marijuana commerce for adults.
Banks and other financial institutions have been increasingly unwilling to deal with marijuana-related businesses for fear of breaking federal laws. That has led to an untenable situation where marijuana businesses are forced to deal in large amounts of cash.
The guidelines were issued by the Department of the Treasury's Financial Crimes Enforcement Network (FinCEN) in concert with the Department of Justice. Deputy Attorney General James Cole is also issuing supplemental guidance to prosecutors on how to decide whether to prosecute federal money laundering and Banking Secrecy Act violations related to legal marijuana commerce.
In a joint statement, the two departments said the guidelines will provide "greater financial transparency" in an industry where the federal government is concerned about diversion and the encroachment of organized crime. The guidelines envision financial institutions helping law enforcement with "information that is particularly valuable" by filing regular reports that can provide insight into the industry's contours.
The issuance of the guidelines is the next step in the administration's de facto acceptance of legal marijuana and medical marijuana. Last August, the Justice Department announced it would not seek to undermine state marijuana laws and issued guidance to prosecutors (the "Cole memo") telling them to lay off unless businesses or individuals were violating a set of enforcement priorities, such as diverting marijuana outside the state or making money for organized crime.
Ethan Nadelmann, head of the Drug Policy Alliance, pronounced it a good thing.
"It appears that the Obama administration is trying to provide as much protection as possible for the marijuana industry, given the constraints of federal law," he said. "The assurances the administration have provided appear fairly substantial and will hopefully prove sufficient so that banks will feel safe doing business with the marijuana industry. I have to say I'm impressed by how the White House is trying to make this work, especially given the inability of Congress to do anything constructive in this area."
So did Steph Sherer, head of the medical marijuana advocacy group Americans for Safe Access, although she called for a more comprehensive federal response.
"We have been pushing the federal government for years to make these commonsense concessions and we're pleased that the Obama Administration is finally doing so. At the same time, a piecemeal approach to medical marijuana policy is shortsighted and is an issue that deserves a comprehensive public health solution," she said.
"We will certainly be working with banks, credit unions, and credit card companies to ensure proper implementation of this federal guidance," continued Sherer. "Removing the risks of operating as an 'all-cash' business cannot be overstated, but we will also continue to put pressure on the Obama Administration to wrap these types of discrete practices into a more comprehensive medical marijuana policy."