The exhibition hall in the Denver Convention Center last week was a wonder to behold. Automated, high-capacity marijuana trimming machines. Industrial strength cannabis oil extraction devices. Marijuana real estate specialists. Marijuana accountants. Marijuana attorneys -- real estate, intellectual property, contracts. Marijuana consultants. Marijuana investment advisers. Point-of-sale marijuana sales tracking systems. Chemical testing companies. Vaporizer sellers. Odor-proof bag producers. Automated rolling machine makers. Anything and everything to do with the business of legal marijuana. All in a high-gloss trade show environment.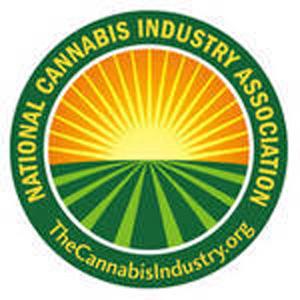 It was the
National Cannabis Industry Association's
(NCIA) Cannabis Business Summit, which brought more than 1,200 registrants to the state capital that for now at least is also the capital of legal marijuana. And it represents a new phase in the evolution of marijuana policy.
This is not your father's marijuana movement. There were lots of men in dark suits and ties, lots of women in snappy professional attire. A few dreadlocks here and there, but only a few. And nary a tie-dye to be found. There wasn't a whole lot of talk about how "We have to free the weed, man;" although social justice including ending prohibition came. up. There was a whole lot of talk about business opportunities, investment strategies, and how to profit from crumbling pot prohibition, as well as the dangers and pitfalls facing would-be entrepreneurs in an industry still illegal under federal law.
The legal marijuana industry has been bubbling up for awhile now, building from the quasi-legalization that is medical marijuana in Wild West California and the more regulated, but still thriving medical marijuana industry in states like Colorado, Oregon, and Washington. In the past decade or so, the High Times Cannabis Cup has evolved from a November trip to Amsterdam to a virtual traveling circus of all things pot-related. And marijuana trade expos have drawn crowds in the tens of thousands.
But one can reasonably argue that last week's Cannabusiness Summit represents the maturation of marijuana as an All-American business opportunity. With Colorado this week beginning to accept applications from people who don't represent medical marijuana dispensaries (for the first six months of commercial legalization, only operating dispensaries could apply) and Washington state set to see its first retail marijuana operations next week, the era of legal marijuana is truly upon us. And it's likely to continue to expand, with Alaska, Oregon, and Washington, DC, poised to join the ranks of the legalizers after elections later this year.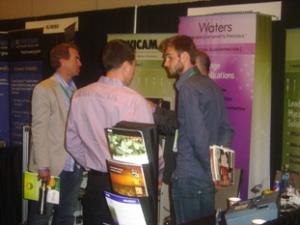 The Cannabis Business Summit was, unsurprisingly, mainly about the nuts and bolts of operating a legal marijuana business. It could have been any industrial trade show and conference, except this was about weed. Panels covered topics such as "Grow 101: Cultivation Facility Build-Out and Management Best Practices," "Advanced Cultivation: Scalability, Sustainability, and Growth Management," "Protecting Your Investment: Risk Management and Insurance for the Cannabis Industry," and "International CannaBusiness Opportunities." And that was just session one of day one.
Marijuana is an industry on a roll, and the NCIA can point to its own success as exhibit one.
"We now have over 600 marijuana business members, and that has doubled since January," said NCIA founder and executive director Aaron Smith in a keynote speech. "When Steve Fox and I started the NCIA in 2010, we had 20 members. Investors and entrepreneurs are rushing into this new space."
That, in turn, is allowing NCIA to expand its operations, Smith said.
"We're seeing more experienced business people because they understand what a trade association is," Smith explained. "So we've been able to staff up, we have a full-time DC lobbyist, which is a first for the industry, and we've already contacted every congressional office on the Hill and had sit-down meetings with half the House offices and 30 Senate offices. We're also attending campaign fundraisers on behalf of the NCIA."
Although the conference was all about business, Smith made clear that the NCIA had not forgotten that these business opportunities have come about because of a decades-long movement for social justice and human liberation around marijuana policy.
"We have to acknowledge those who came before us," he told his audience of businesspeople. "Before we were an industry, we were a movement, and we are still a social movement. The growth of this new industry will drive the final nail in the coffin of marijuana prohibition, so that no one is put in a cage for using a beneficial, extremely therapeutic herbal product ever again."
The industry has to put its best face forward, Smith said.
"We are still under scrutiny, the world is watching Colorado and Washington, as well as the medical marijuana states, and we have to lead by example," he said. "Be a good neighbor and corporate citizen. Reach out to neighborhood associations and work with them. Contribute to the community. Be a model citizen. Be professional. Don't use marketing you wouldn't want your mother to see."
Smith wasn't the only NCIA officer to warn the industry it needed to watch its step. NCIA deputy director Taylor West had more words of wisdom in a session on marketing and communications.
"This is a cultural movement in the midst of an enormous wave, and we have the opportunity to define an idea on the rise, to be responsible, and to do the education around that," she said. "We are building an industry from scratch, and we have to take this opportunity to make this an industry that's not like every other industry."
That requires some maturity within the industry, the communications specialist said as she displayed tacky advertising images of scantily clad women covered in marijuana buds.
"Responsible branding is important," West noted. "Don't screw it up for everybody. We don't have a rock-solid foundation, and we're still very vulnerable from a public opinion and policy standpoint. Don't market to children and don't market like children," she said. "We're like the wine industry or craft beers or wellness. No one is ever drunk in a wine commercial. And," she said, pointing to the tacky ads, "don't alienate half the population."
There are many issues facing the nascent marijuana industry, but both the conference agenda and the talk in the corridors made it clear that the federal tax issue takes center stage. Under current federal law, marijuana remains illegal, and that means marijuana businesses cannot take standard business tax deductions under an Internal Revenue Service (IRS) provision known as 280E.
"This law must be changed, and this law can be changed. If Obama won't do it, we will do it for them," said marijuana tax attorney Henry Wykowski before heading deep into the weeds in a discussion of the intricacies of dealing with 280E.
"There is legislation to address this," said NCIA Capitol Hill lobbyist Mike Correia, pointing to Rep. Earl Blumenauer's (D-OR) House Resolution 2240, the Small Business Tax Equity Act of 2013.
But it's unlikely to go anywhere anytime time soon, Correia said. The congressional bill tracking service GovTrack.us agrees, giving the bill zero percent chance of passage this session.
"This is sitting in Ways and Means," Correia explained. "It's a Democratic bill in a Republican-controlled House, and the committee chairman is not a fan."
There is one back-door possibility for moving the bill, though, the lobbyist said.
"Every few years, the Congress addresses aspiring tax breaks," he noted. "They usually pass it in the middle of the night when no one is watching. I hope to have 280E provisions inserted into a bigger tax bill, but we need to get Republicans to support it. The Ways and Means members are not from marijuana-friendly states, so it's hard to get traction, but next year, Paul Ryan (R-WI) will be chair, and he could be more responsive."
The nascent marijuana industry has other issues, of course, but the Denver conference was a strong signal that the marijuana movement is indeed mutating into a marijuana industry. The power of American entrepreneurialism is very strong, and it looks like it's about to run right over the remnants of marijuana prohibition.
But the industry needs to remember that while we now have legal marijuana in two states, there are still 48 states to go. For people in Alabama or South Dakota or Utah, for example, the issue is not how much money you can make selling marijuana (or marijuana-related products or services), but the criminal -- and other -- consequences of getting caught with even small amounts. If the industry is indeed the movement, it needs to be putting its money where its mouth is to finish the work that remains to be done.