Contrary to previous reports that a DEA emergency ban on synthetic cannabinoids had gone into effect on December 24, that emergency ban has been delayed. The DEA published a notice in the federal register dated January 7 that its November 24 notice of intent to institute an emergency ban had to be revised due to "administrative errors."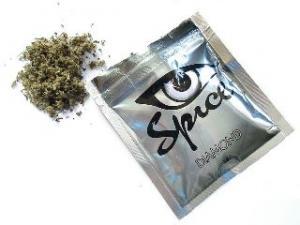 Sold under a variety of names, including Spice and K2, the synthetic cannabinoid products have been criminalized in about a dozen states, with more states on track to join the list.
DEA spokesperson Barbara Carreno confirmed to the Chronicle January 13 that the ban was not yet in effect. "We're still writing the regulations," she said, explaining that, "While we must give the public 30 days notice, that doesn't mean it automatically becomes illegal. We're working diligently on it and hoping to get it done quickly."
The delay was forced by legal challenges from the
Retail Compliance Association
, a newly-formed retailers' organization created to block the DEA ban. "They need to stop hurting the small businesses that sell these products, and at least have a grip on the basics of the laws that govern their actions" said Dan Francis, the group's executive director, in a
press release
. "These rule do apply to them, they can't just declare that they don't and have it that way, we are a country of laws, passed by congress, not dictated by the DEA."