Reports are coming out that Joaquin "El Chapo" Guzman, the elusive head of the Sinaloa Cartel has been captured in a joint operation by US and Mexican forces.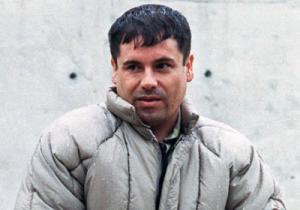 In a report this morning,
Reuters
cited "a US government source, who spoke on condition of anonymity" as saying he had been captured, with "a Mexican security source" saying it had happened in Mazatlan, a seaside city in Guzman's home state of Sinaloa.
But in Mexico City, presidential spokesman Eduardo Sanchez would say only that police have "captured an individual" whose identity has not yet been confirmed.
If they actually have El Chapo, this will be a huge victory for the government of President Enrique Pena Nieto, which, like its predecessors, has been criticized for its inability for years to track down the head of the country's most powerful drug trafficking organization.
Many, many Mexicans (and others) believe it was not the lack of ability of the government to find Guzman, but the lack of will -- that his huge narco-wealth had protected him from capture for more than a decade since he bought his way out of prison in Mexico.
Somewhere around a hundred thousand people have died in the multi-sided Mexican drug wars in which Guzman's Sinaloa Cartel battled rival drug trafficking organizations, and the cartels fought the police and the Mexican military. (Or, sometimes, the military or the police fought for the cartels, especially Guzman's Sinaloa Cartel.)
Looking for the easiest way to join the anti-drug war movement?
You've found it
!