San Francisco's mayor is ready to roll out a pilot program to arrest public drug users, yet another federal bill aimed at the fentanyl trade gets filed, and more.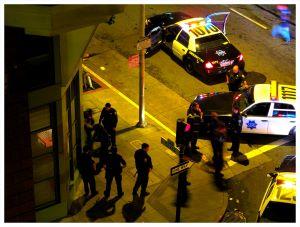 Marijuana Policy
New Hampshire Poll Has Strong Support for Marijuana Legalization. After Gov. Chris Sununu (R) last week signaled he was now open to marijuana legalization and as the legislature for the last time this session attempts to pass a marijuana legalization bill, a new Granite State poll shows strong popular support for doing just that. The poll had 72 percent supporting legalization -- 52 percent strongly and 20 percent somewhat -- and only 21 percent opposed -- 13 percent strongly and eight percent somewhat. Seven percent were neutral.
Opiates and Opioids
Federal Fentanyl Bill Would Get US Military Involved. The ongoing fentanyl crisis has generated yet another bill in Congress, this one led by Sens. oni Ernst (R-IA) and Tim Kaine (D-VA) in the Senate and Reps. Stephanie Bice (R-OK) and Salud Carbajal (D-CA) in the House of Representatives. The Disrupt Fentanyl Trafficking Act of 2023 would:
Declare fentanyl trafficking a national security threat stemming from drug cartels in Mexico,
Direct the Pentagon to develop a fentanyl-specific counter-drug strategy, including enhanced cooperation with Mexican defense officials,
Require the Secretary of Defense to increase security cooperation with the Mexican military, and
Address coordination efforts between the military and federal law enforcement agencies.
Drug Policy
San Francisco to Set Up Pilot Program to Arrest Public Drug Users. On Tuesday, the city's Department of Emergency Management confirmed that a pilot program that would allow police to arrest people using drugs in public and "address situations when someone is so far under the influence of drugs that they may pose a danger to themselves or others" will be part of Mayor London Breed's budget proposal due June 1.
The move came just hours before Breed was forced to cut short a UN Plaza news conference on the topic as she faced protestors and heckling, including one protestor who threw a brick, injuring a teenager.
Breed's approach to the rising clamor over public drug use and disorder is drawing critics not only in the street but on the Board of Supervisors. Supervisor Dean Preston called the pilot program "reactionary, cruel and counterproductive."
Harm Reduction
New York Safe Injection Site Bill Wins Committee Vote. The Senate Health Committee on Tuesday approved a bill to authorize the establishment of state-approved safe injection sites, S. 00399. Companion legislation is also moving in the Assembly. The bill would require the Department of Health to authorize at least one safe injection site with medical personnel on hand that also must provide syringe exchange services, educate clients on safe consumption practices, provide naloxone to reverse opioid overdoses and collect aggregate data on participants and their experiences. Staff and participants would be given immunity from prosecution for the sanctioned activities.
"Harm reduction works. Harm reduction is a modality -- a way to approach dealing with an issue which assumes, first, that a person who uses drugs is a person, and that they have to be met where they are," bill sponsor Sen. Gustavo Rivera (D) said at the hearing. "Fact number two, criminalization has not worked. Over decades of the drug war, it is pretty clear that we have lost said war," he said. "The notion that we could arrest our way out of addiction -- that we could arrest our way out of overdoses and deaths -- has been proven to be a lie based on all of these years of experience. Criminalization does not work."
Two city-sanctioned safe injection sites in New York City have been operating since the end of 2021.