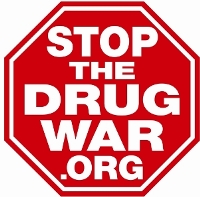 The fabulist-in-chief was at it again.
No, the expansion of Medicaid is not driving the opioid epidemic.
The feds poking about in California and Colorado is raising hackles, Maryland's first commercial medical marijuana grows get underway, Montana's largest city bans dispensaries, and more.
The 2017 International Drug Policy Reform Conference is the major biannual gathering of drug policy reformers from around the world.
Connecticut continues to grapple with opioids, the Massachusetts governor and cops want mandatory minimums and a possible life sentence for dealers whose clients die, and more.
The Massachusetts legal pot commission is being top-loaded with legalization foes, Obama's former drug czar comes out for a ban on high-potency prescription opioids, House GOP members prepare amendments to a budget bill to block expanded asset forfeiture, and more.
Trump nominates a drug czar, federal drug prosecutions are down, Obama's clemency program barely scratched the surface, British nitrous oxide prosecutions get laughed out of court, and more.
The feds continue to seek marijuana data from states, a Philippines senator stands up to Duterte, Angela Merkel isn't worrying too much about weed, and more.
Permission to Reprint:
This issue of Drug War Chronicle is licensed under a modified
Creative Commons Attribution license
. Articles of a purely educational nature in Drug War Chronicle appear courtesy of DRCNet Foundation, unless otherwise noted.