The feds continue to seek marijuana data from states, a Philippines senator stands up to Duterte, Angela Merkel isn't worrying too much about weed, and more.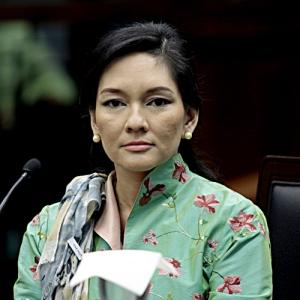 Medical Marijuana
Federal Request for Patient Data Raises Hackles in California. An official with the National Marijuana Initiative, a project of the federal High Intensity Drug Trafficking Area (HIDTA) program, last month asked state officials for data on the age, gender, and stated affliction -- but not the name -- of every state resident who received a medical marijuana card between 2012 and 2016. The Initiative official said they wanted the data only to study "usage rates" among different age groups, but was nonetheless rebuffed by an employee of the state Medical Marijuana Program, who said the program only administers the ID card program and "does not have information regarding dispensaries." The program also clarified that it does not keep records of ID card application after they are issued.
Maryland Medical Marijuana Grows Are Underway.The first two licensed medical marijuana cultivators in the state have begun growing their first crop. Both ForwardGro and Curio Wellness report they now have plants growing. But at this point, there's only one dispensary licensed to sell it to. The state could see up to a hundred dispensaries, which have until December to show final documentation and prove they are ready to do business.
International
Philippines Senator Rejects Duterte Claim There is No Policy to Kill Drug Offenders. A day after President Rodrigo Duterte called her "stupid" for questioning his claim that there was no state policy of killing drug suspects, Sen. Risa Hontiveros reiterated her disbelief: "I am not a genius but I know that while two deaths do not make a policy, thousands of dead, without remorse, regret, or action from the government do," she said in a statement. "Eight thousand to 13,000 people have already died in this bloody war on drugs, mostly from the ranks of the poor."
Angela Merkel Not in Any Rush to Legalize Weed. Don't hold your breath waiting for German Chancellor Angela Merkel to lead the way on marijuana law reform. "I do not think of it," she told Neue Osnabrucker Zeitung. "We allow a very limited medical application, and I do not intend to make any changes."