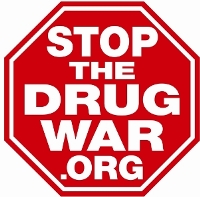 NIH awards a grant to study marijuana and opioid addiction, the head of the NBA hints at a more relaxed approach to pot, Utah activists are ready to begin signature-gathering for a medical marijuana initiative, and more.
A Texas border town cop tries an innovative method of financing his campaign for elected office, a Chicago cop on a DEA task force gets nailed for telling childhood friends a bust was coming, and more.
The 2017 International Drug Policy Reform Conference is the major biannual gathering of drug policy reformers from around the world.
Federal judges stuck up for California marijuana growers and a Connecticut medical marijuana patient, another Seattle suburb goes NIMBY on safe injection sites, and more.
The National Institute of Health is ready to see what impact medical marijuana can have on opioid use, Hawaii's first dispensary hits a (temporary) regulatory hurdle, human rights groups warn on the Philippines and Indonesia, and more.
It's the mid-August doldrums, but he FDA has opened public comment on whether and where to schedule a bunch of new drugs -- and CBD! -- under the international drug control treaties, the NBA's commissioner hints he's softening his stance on marijuana, and more.
Oregon is the latest state to decriminalize drug possession, Iran moves to reduce drug trafficking executions, Philippines President Duterte cheers on cops killing drug suspects, and more.
BC health officials present some revolutionary recommendations for dealing with the opioid crisis, Alaska officials defend marijuana legalization, a second Michigan legalization initiative is okayed for signature gathering, and more.
Permission to Reprint:
This issue of Drug War Chronicle is licensed under a modified
Creative Commons Attribution license
. Articles of a purely educational nature in Drug War Chronicle appear courtesy of DRCNet Foundation, unless otherwise noted.