It's the mid-August doldrums, but the FDA has opened public comment on whether and where to schedule a bunch of new drugs -- and CBD! -- under the international drug control treaties, the NBA's commissioner hints he's softening his stance on marijuana, and more.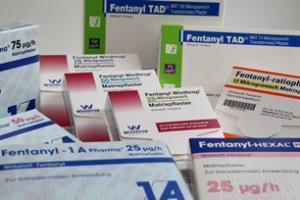 Medical Marijuana
NBA Head Hints Openness to Examining Medical Marijuana. National Basketball Association (NBA) Commissioner Adam Silver, who has been a staunch foe of relaxing the league's marijuana policy, hinted on a recent trip to Israel that he may be changing his mind. When asked by a reporter about whether the NBA would follow the more pot-friendly NFL's lead, Silver responded thusly in remarks quoted by Uproxx: "I would say it's something we will look at," Silver said. "I'm very interested in the science when it comes to medical marijuana. My personal view is that it should be regulated in the same way that other medications are if the plan is to use it for pain management. And it's something that needs to be discussed with our Players Association, but to the extent that science demonstrates that there are effective uses for medical reasons, we'll be open to it. Hopefully there's not as much pain involved in our sport as some others, so there's not as much need for it."
Maryland Regulators Approve Eight More Cultivation Licenses. The state's medical marijuana regulators on Monday gave final approval for licenses for eight medical marijuana cultivation companies. Previously, only one grower had received a license. More growers are needed to provide product for the state's anticipated 102 dispensaries.
Drug Policy
FDA Opens Public Comment on New Drugs Considered for International Scheduling. The Food and Drug Administration (FDA) has published a notice in the Federal Register announcing a 30-day public comment period for persons or organizations wishing to weigh in on whether and where a number of unscheduled drugs should be included in the restrictive drug schedules of the 1971 Convention on Psychotropic Substances. The substances under consideration include several fentanyl analogs, some new psychoactive substances (AB-PINACA, AB-CHMINACA), pregabalin, tramadol, ketamine, and cannabidiol. You have until September 13 to file comments.