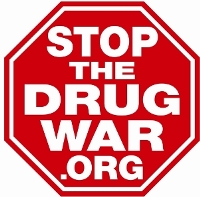 Iowa sees an expansion of its CBD cannabis oil law, a Delaware medical marijuana expansion bill stalls, Florida remains without medical marijuana regulations after the legislature couldn't get its act together, and more.
California sheriff's deputies are having a hard time resisting temptation, a guard at Louisiana's Angola prison gets caught with a smorgasbord of drugs, and more.
A legalization bill in Vermont awaits the governor's signature, and so does a decrim bill in New Hampshire, Trump names an anti-reform drug commission, Senate Democrats signal their concerns over Trump drug policies, and more.
Attorney General Sessions has rolled out plans to return to the harsh war on drugs of old, New Hampshire is set to become the next decriminalization state (even as polls show it's ready for legalization), Denver takes a step toward social pot consumption permits, and more.
A new Jersey state senator wants to legalize marijuana, and so do Britain's Liberal Democrats; Seattle's proposed safe injection sites face NIMBY opposition, violence flares in Mexico and threatens to erupt in Colombia, and more.
Marijuana legalization efforts look stalled in Connecticut and Rhode Island, Rand Paul joins the chorus of critics of Attorney General Sessions' drug war crackdown, the California Senate approves a bill to end sentencing enhancements for prior drug convictions, and more.
Permission to Reprint:
This issue of Drug War Chronicle is licensed under a modified
Creative Commons Attribution license
. Articles of a purely educational nature in Drug War Chronicle appear courtesy of DRCNet Foundation, unless otherwise noted.