Attorney General Sessions has rolled out plans to return to the harsh war on drugs of old, New Hampshire is set to become the next decriminalization state (even as polls show it's ready for legalization), Denver takes a step toward social pot consumption permits, and more.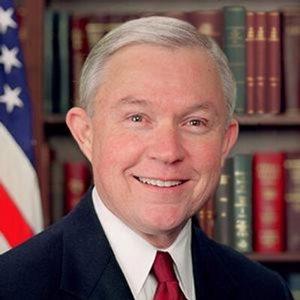 Marijuana Policy
New Hampshire Poll Has Strong Support for Legalization.A new poll from the University of New Hampshire Survey Center has some of the strongest support anywhere for marijuana legalization. The poll found 68% supported legalization, with only 27% opposed. What makes the finding even more striking is that more than half (53%) of respondents in the same poll identified drug abuse as the most serious issue facing the state. As the pollster noted, "The public doesn't see marijuana legalization and the opioid crisis as the same issue."
New Hampshire Governor Says He Will Sign Decriminalization Bill. Maybe he's following the polls, but Gov. Chris Sununu (R) has confirmed that he will sign House Bill 460, which decriminalizes the possession of up to three-quarters of an ounce of pot. "I want to thank the Legislature for passing common sense marijuana reform," Sununu said in a statement. "I look forward to signing House Bill 640 into law."
Texas Decriminalization Bill Dies. The clock has run out on House Bill 81, which would have decriminalized the possession of small amounts of marijuana. The House failed to take up the bill before a midnight Thursday deadline, meaning it is now dead for the session.
Denver Releases Draft Rules for Social Marijuana Consumption Permits. The city released draft rules and regulations for businesses seeking to obtain permits to allow onsite marijuana consumption on Thursday. The draft rules do not allow businesses seeking such a permit to hold a liquor license, meaning dreams of being able to smoke and drink at the same place have gone out the window -- at least for now. The rules are still open for review, with a public hearing set for June 13. The rules also envision making customers sign a waiver form saying they won't drive impaired and won't sell pot at the business. Businesses would not be able to sell any marijuana; instead customers would have to BYOB -- up to an ounce.
Philadelphia Mayor Says Legalize It, Let State Liquor Stores Sell It. Mayor Jim Kenney (D) has called for pot to be legalized and sold at state liquor stores. The state has "the perfect system to set up the legal recreational use" of marijuana with its state-controlled liquor stores, Kenny said. Doing so would allow the state "to capture all the income that is going to the underground," he said, adding that revenues could go to public education.
Medical Marijuana
Michigan Bill Would Allow Patients to Transport Their Medicine. Rep. Peter Lucido (D-Macomb County) has filed House Bill 4606, which would repeal a 2012 law making it illegal to transport marijuana unless it's in a container in the trunk of a vehicle. It's "ridiculous" that medical marijuana patients can't carry pot like any other prescription medication," Lucido said."It makes no sense to give out medical marijuana cards and force patients to put it in the trunk," he continued. "My God, it's not a gun -- being a lawyer, my law firm has taken on at least a dozen of these cases."
New Jersey Panel Recommends Adding Chronic Pain as Qualifying Condition. The state Medical Marijuana Program Review Panel on Friday recommended that the Health Commissioner approve chronic pain related to a number of ailments as a qualifying condition for the use of medical marijuana. There will now be a 60-day comment period and a public hearing before the recommendations is finalized and sent to the commissioner.
Drug Policy
Attorney General Sessions Orders Tougher Drug Sentencing, Rolling Back Obama Reforms. In a memo released Thursday, Attorney General Jeff Sessions ordered federal prosecutors to pursue the toughest possible charges against crime suspects, rolling back Obama administration steps to ease penalties for some nonviolent drug offenders. The policy shift signals a return to "enforcing the laws that Congress has passed," Sessions said Friday.
ACLU Criticizes Sessions' Shift Back to Failed Drug Policies. The American Civil Liberties Union (ACLU) responded to Attorney General Sessions' shift in drug policy by calling it "repeating a failed experiment" and a throwback to the 1980s. Udi Ofer, director of the ACLU's Campaign for Smart Justice said it sounds like a return to the dark days of the 1970s and 1980s, which "devastated the lives and rights of millions of Americans."
Eric Holder Criticizes Sessions Shift Back to Failed Drug Policies. Obama-era Attorney General Eric Holder, author of some of the sentencing reforms being rolled back by Sessions, called the move "dumb on crime" and said Sessions is ignoring bipartisan support for sentencing changes. Sessions' policy is "an ideologically motivated, cookie-cutter approach that has only been proven to generate unfairly long sentences," Holder added.