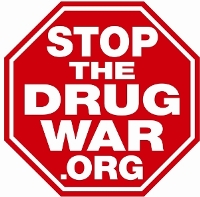 Arkansas and North Dakota lurch toward enacting their voter-approved medical marijuana laws, Oklahoma and Wisconsin see CBD cannabis oil bills signed into law, and more.
A Houston cop admits to tweaking, a Pennsylvania jail supervisor gets in trouble after dropping a packet of heroin on the floor, and more.
Nevada will soon see the first syringe vending machines in the country, the Colorado legislature responds to a threatened federal crackdown -- for better and worse -- Wisconsin Gov. Scott Walker is moving forward with plans to drug test Medicaid recipients, and more.
They don't even want to think about legalization in Montana, Rhode Island's governor would rather think about it next year, two GOP governors sign CBD cannabis oil bills, Latin American drug incarceration is on the increase, the UNODC sends an advisor to the Philippines, and more.
Two top federal security officials say scary things about marijuana policy, at least two states are moving to protect pot people from any federal crackdown, San Francisco becomes the latest city to embrace LEAD, and more.
Permission to Reprint:
This issue of Drug War Chronicle is licensed under a modified
Creative Commons Attribution license
. Articles of a purely educational nature in Drug War Chronicle appear courtesy of DRCNet Foundation, unless otherwise noted.