A Houston cop admits to tweaking, a Pennsylvania jail supervisor gets in trouble after dropping a packet of heroin on the floor, and more. Let's get to it: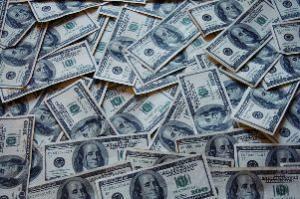 In Houston,
a Houston police officer was relieved of duty Tuesday
after being arrested for possession of methamphetamines earlier this month. Officer James Norman, 34, went down after his "live-in roommate and romantic partner" Abelino Limm got nailed for selling meth to an undercover cop. Police then obtain a warrant for the residence and raided it, with Norman inside. They found glass pipes used to smoke meth, along with more than four grams of the drug, scales, and plastic baggies. Norman admitted to using meth and is currently charged with possession of a controlled substance.
In Blakeslee, Pennsylvania, a Monroe County jail supervisor was arrested last Thursday after she dropped a packet of heroin inside the jail. Sgt. Tnishia Antoine, 35, was late and jogging through the jail lobby when the package dislodged in front of another jail guard, who immediately notified the warden. Antoine admitted to being a heroin user, and a search of her vehicle turned up more heroin, $500 in cash, and drug paraphernalia. Then, a search of the home she shared with her boyfriend turned up more than 50 bags of heroin, "a large sum of cash," and more drug paraphernalia. The couple was selling heroin to support their own habits, prosecutors said. Antoine is charged with heroin possession, while her boyfriend was hit with possession with intent to deliver, and related charges.
In Olathe, Kansas, a former Johnson County prison guard was sentenced Monday to six months in prison for smuggling in drug contraband and having sex with an inmate in the prison's Therapeutic Community, an intensive drug treatment program. Alyssa Jo Stats, 25, had pleaded guilty to trafficking contraband in a correctional facility, obstructing a law enforcement officer and lewd and lascivious behavior.