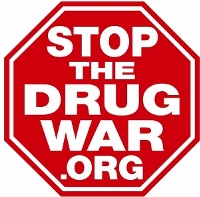 The Donald briefly took up drug policy over the weekend, but his policy proposals went almost unnoticed in the midst of his bizarre drug test demand.
The Miami Herald endorses the Florida medical marijuana initiative, medical marijuana is playing a role in the Utah gubernatorial race, and more.
Los Angeles attempts to prepare for a new era, HIDTA gets an expansion, Indiana voters signal they are ready for medical marijuana, and more.
Million dollar donations flow to the "no" forces in Arizona and Massachusetts, the Arizona initiative is in a dead heat according to a new poll, Donald Trump talks drugs and demands Hillary take a drug test, and more.
Discount Tire could pay a price for opposing the Arizona legalization initiative, the UFW endorses California's Prop 64, the White House scoffs at Trump's drug test demand, and more.
Two polls, one state-level and one national, augur good things for marijuana legalization, civil society mobilizes to defeat a federal fentanyl death penalty bill, Canadians consider where they're going to buy legal marijuana, and more.
Permission to Reprint:
This issue of Drug War Chronicle is licensed under a modified
Creative Commons Attribution license
. Articles of a purely educational nature in Drug War Chronicle appear courtesy of DRCNet Foundation, unless otherwise noted.